Matt Barnes and Anansa Sims's breakup was a classic mess. The two traded jabs at one another on social media, spoke about their version of the breakup in interviews, and went to court with allegations of harassment. There was also a pending fight for custody and child support over their toddler son. But, things have taken a turn for the better.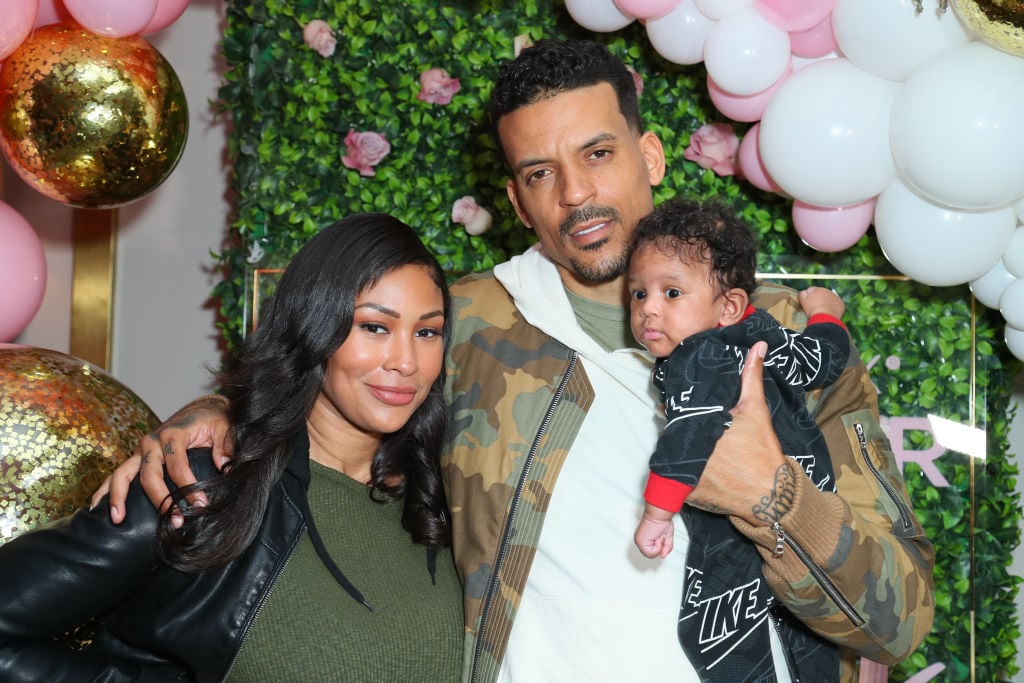 After getting their children together for a play date, Barnes took to Instagram to publicly apologize to Sims for the way he handled their breakup. He vowed to move forward peacefully and Sims agreed.
Matt Barnes and Anansa Sims give different reasons for their breakup
No one knew of Barnes's and Sims's breakup until The Shade Room posted a screenshot of Sims's Instagram bio that revealed she was single. Initial reports claimed the breakup was amicable but things quickly changed after Barnes accused Sims of keeping their son away from him.
Sims told a different story. She alleged that Barnes had become obsessive and harassed her via texts and social media but that despite such, she worked to ensure he had proper visitation with their son. Barnes claimed that Sims's mother, iconic supermodel Beverly Johnson, was behind Sim's public attack against him.
Barnes alleged that he broke things off with Sims because he simply was not happy and that she became bitter when she suspected he was spending time with other women. Sims took out an order of protection against Barnes, citing fear for her safety.
Barnes denied he'd ever harassed Sims and explained that her restraining order was a ploy to get full custody of their son and child support.
Matt Barnes apologizes to Anansa Sims; Simms accepts Barnes's apology
The back and forth between Sims and Barnes seemed like it would go on forever and that a peaceful co-parenting relationship was impossible. But, it appears that quarantine has served their family well.
Sims shared on Instagram that she and Barnes got their families together after the Easter holiday. Prior to their breakup, they had a blended family of six – Barnes has a pair of twin boys and Sim has three children from her previous marriage.
"Kids requested and Parents delivered," she captioned a series of videos of the children playing together. "Reunited kids homeschool recess reunion – I'm team "them" for life – Nothing I wouldn't do for those 6 heartbeats."
A few days after their family session went public, Barnes took to Instagram to offer Sims a public apology for his past behavior with a two-minute video. 
"When we hit a rocky point, flipping-out, out of emotion. It was wrong for me to do. Should have learned the first time," he said in relation to his public breakup with his ex-wife, Gloria Govan. "Just wanted to take the opportunity to publicly apologize for my actions and putting our mess out there in the public," he went on. "She was nothing but amazing. Great mom, great partner, it just didn't work out."
Sims was accepting of Barnes's apology, commenting under the video, "I forgive you. I love you. I'm grateful we're on a peaceful co-parenting road. I pray God keeps you covered for all of your days." Her mother also gave Barnes kudos for his apology, applauding him for doing so publicly.
Barnes previously acknowledged that his relationship with Sims was the best relationship he's ever been in and that she was the most supportive partner he had – but he ended things because he can't see himself in a committed relationship.
Source: Read Full Article