Giada De Laurentiis has the quickest pasta sauce recipe that uses just a few ingredients and takes a minute to assemble. The Food Network host's quick cheese sauce is a perfect base that is totally customizable.
Giada De Laurentiis shares 'the easiest pasta sauce you'll ever make'
De Laurentiis shared her quick and easy recipe in a 2017 post on Giadzy. She called it "the easiest pasta sauce you'll ever make."
The description explained, "While picking up a jar of pre-made pasta sauce is a-OK in my book, I find it's often easier (and a whole lot cheaper!) to whip up a quick pasta sauce at home instead."
She added, "If you have pasta water, cheese and butter, you have everything you need for a delicious, cheesy sauce. Use this recipe as a base and add whatever ingredients you have on hand to make the dish your own — frozen peas, pancetta, leftover veggies, you name it!"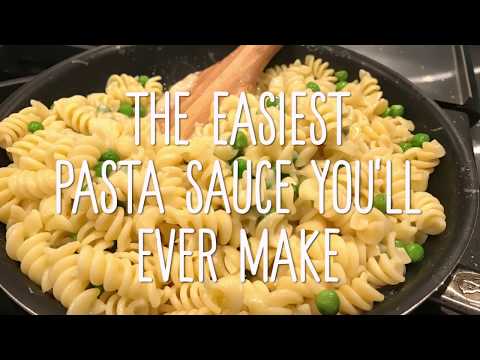 Her sauce takes no time to make — it's ready in 1 minute
De Laurentiis has the easiest method for a simple pasta sauce that takes one minute to make. It doesn't even require a complicated recipe.
She demonstrated how to assemble "the easiest cheese sauce you'll ever make" in a YouTube video and it definitely is perfect for a quick weeknight dinner.
After she cooked pasta, the Food Network host drained it and reserved the pasta water. She added a couple of ladles full of pasta water to a pan. Next, De Laurentiis added 3 cups of parmesan cheese to the water. "I'm using parmesan cheese because it's my favorite and Jade's favorite but you could use any cheese you want," she explained.
De Laurentiis stirred the cheese until it melted. "You can always add a little bit more pasta water to thin it out," she noted. She seasoned the sauce with salt and added a tablespoon of butter.
She put the cooked pasta in the pan, added frozen peas for "a little color," and tossed everything together.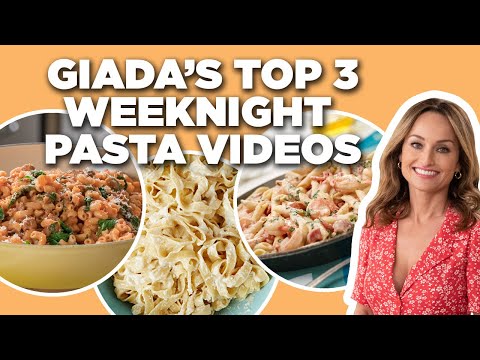 De Laurentiis has some easy tips for making jarred sauce more delicious
If you do go with a store-bought jar of sauce, De Laurentiis has some easy hacks to make it taste even better. In a 2020 Giadzy post, the Food Network star shared her "tips to take marinara from good to great!"
"Let's face it — in a perfect world we'd make homemade pomodoro every night, but in reality, we reach for the jar of store-bought marinara quite often," she explained. "While there are plenty of good sauces available at the grocery store, we find the need to sometimes amp up the flavor a bit. A bit of extra spice, herbs, cheese — there are all kinds of things you can do to make store-bought marinara sauce better."
De Laurentiis recommends tasting the sauce first before adding anything to it since different brands and types of sauces have different flavors.
She likes to "build flavor" by adding onion and garlic that she's cooked for a few minutes in olive oil.De Laurentiis also likes to add basil sprigs for the "quintessential sweet Italian flavor" and a rind of Parmigiano Reggiano for "a rich, salty flavor." For more heat, she adds Calabrian chili paste or red pepper flakes.
Finally, the site notes that butter is a small enhancement that can make a huge impact. "Giada swears by adding a tablespoon of butter to her tomato sauce at the very end," the post explains. "Even a small amount of butter can completely change the texture of the sauce, making it more velvety and creamy!"
Source: Read Full Article