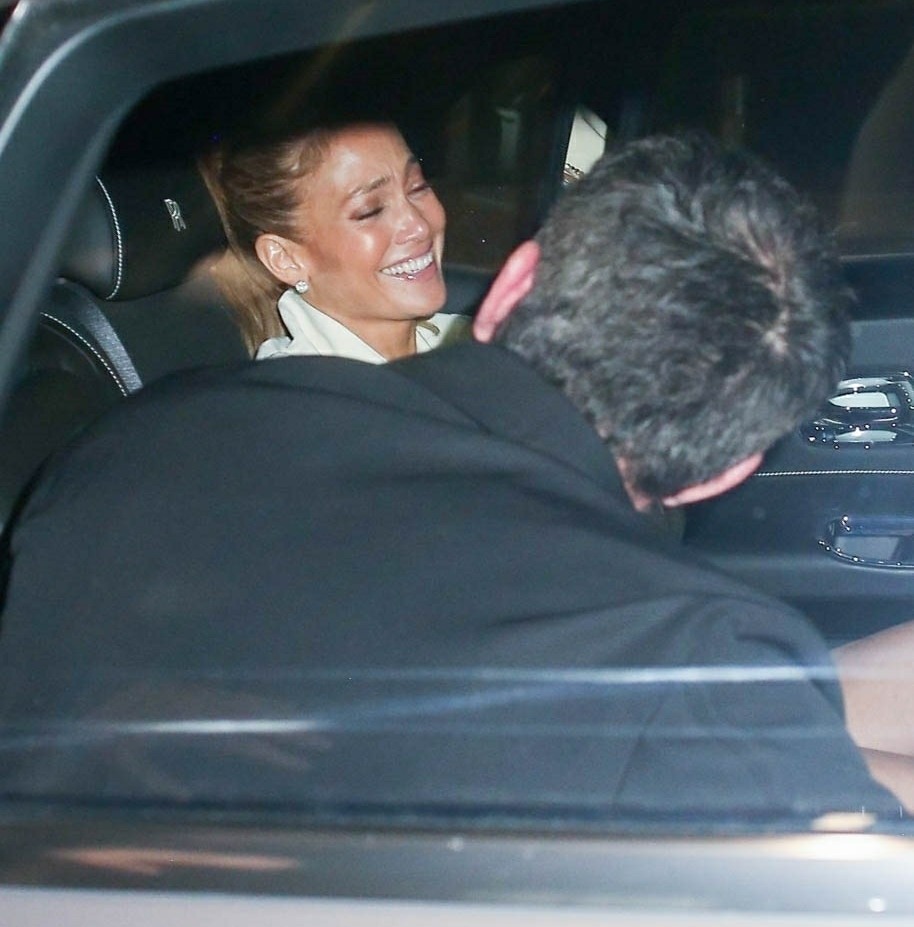 On Friday it occurred to me that there were no good updates on Bennifer the entire week. It was weird! Considering how much interest there is in the reunion of Ben Affleck and Jennifer Lopez, surely "sources" would give weekly updates to People Magazine and Us Weekly, right? But it was complete radio silence… until Friday evening, when Bennifer went out to eat in Avra in Beverly Hills. According to photo agency Backgrid, Ben and J.Lo were trying to enter the restaurant through the quieter back entrance, only paparazzi swarmed them as they entered and exited. It looked like Ben drove them there, but then one of Jen's security people drove them away. Apparently, they came in a Rolls Royce? Which means it was her ride, right? Does Ben have a Rolls? Oh God, was it the Rolls Royce which Ben gave J.Lo back in the day?!? OMG.
Oh, look at that, People Mag had an exclusive:
Ben Affleck and Jennifer Lopez are continuing to enjoy their time together. On Friday evening, Affleck, 48, and Lopez, 51, enjoyed a date night at Avra Beverly Hills Estiatorio, a source tells PEOPLE. There, the pair dined in a private room for two hours.

"They enjoyed Mediterranean food in one of the private dining rooms. Jen looked amazing," the source says. "They were both in a great mood. Ben always looks very happy when he is with Jen."

Adds a source close to Lopez, "she spends as much time with Ben as possible."
[From People]
J.Lo's manager Benny Medina shouting down the line at People, "Say that Jennifer looked amazing!" I mean, of course she looks amazing. She's J.Lo. Anyway, I'm glad they presumably spent the weekend together and I'm glad they gave us some paparazzi photos. Seeing Bennifer swarmed by paps as they go in a restaurant's back entrance… well, it's very "eighteen years ago." Jennifer looks so happy though, look at her. She looks relaxed and joyful. She's thrilled to be back with Ben. God, I hope he doesn't ruin it quite yet. I would love it if they made it through Thanksgiving. A Summer Bennifer and an Autumn Bennifer. Let the leaves fall from the trees and then I will allow Bennifer to be over. With every season, turn, turn, turn…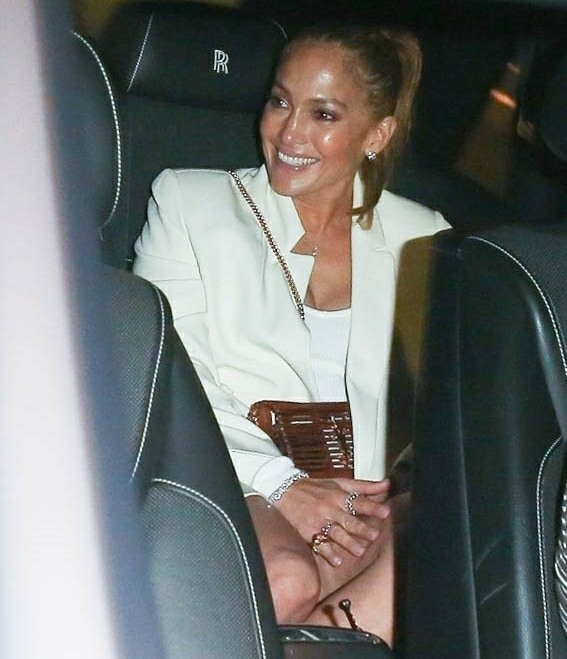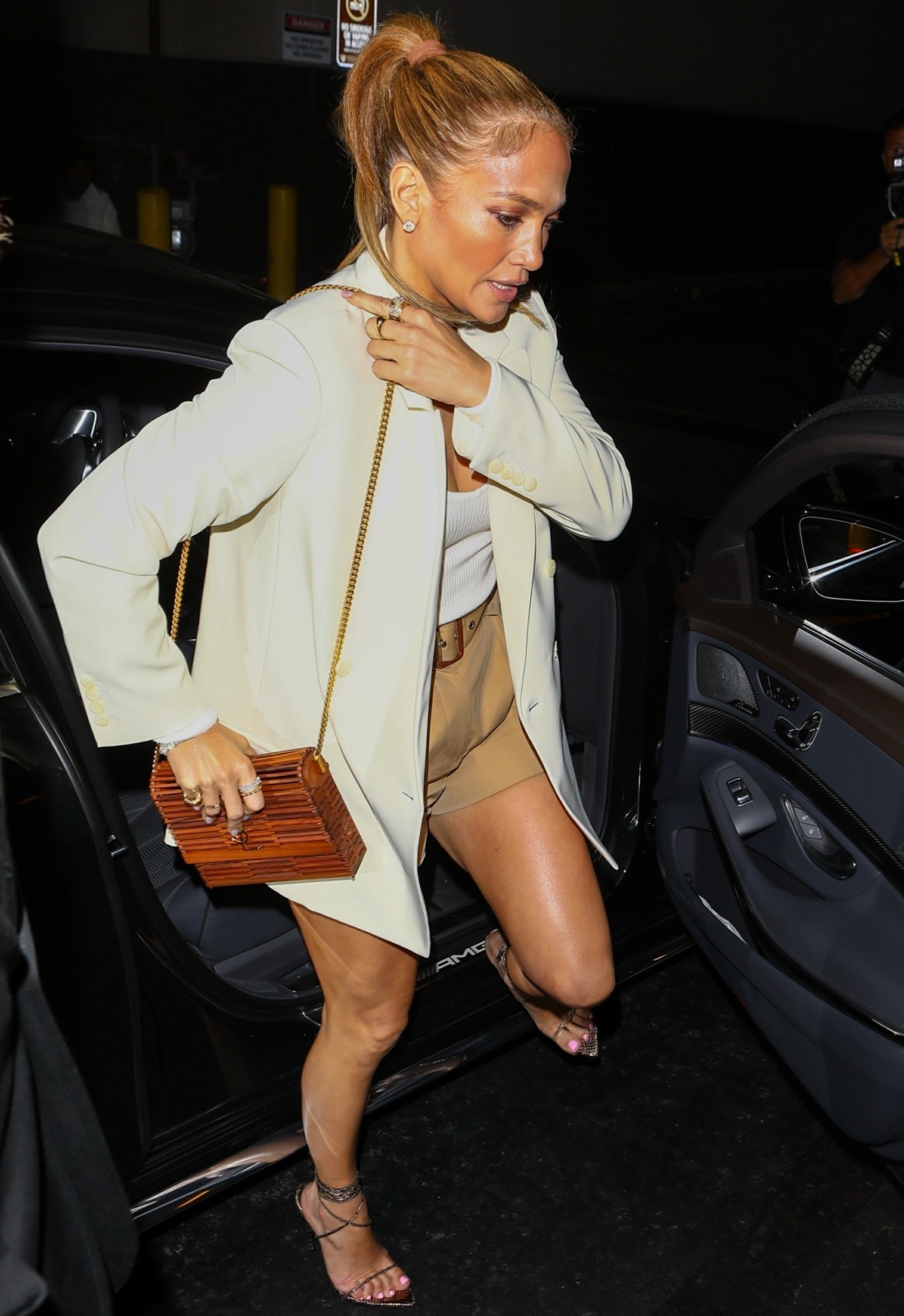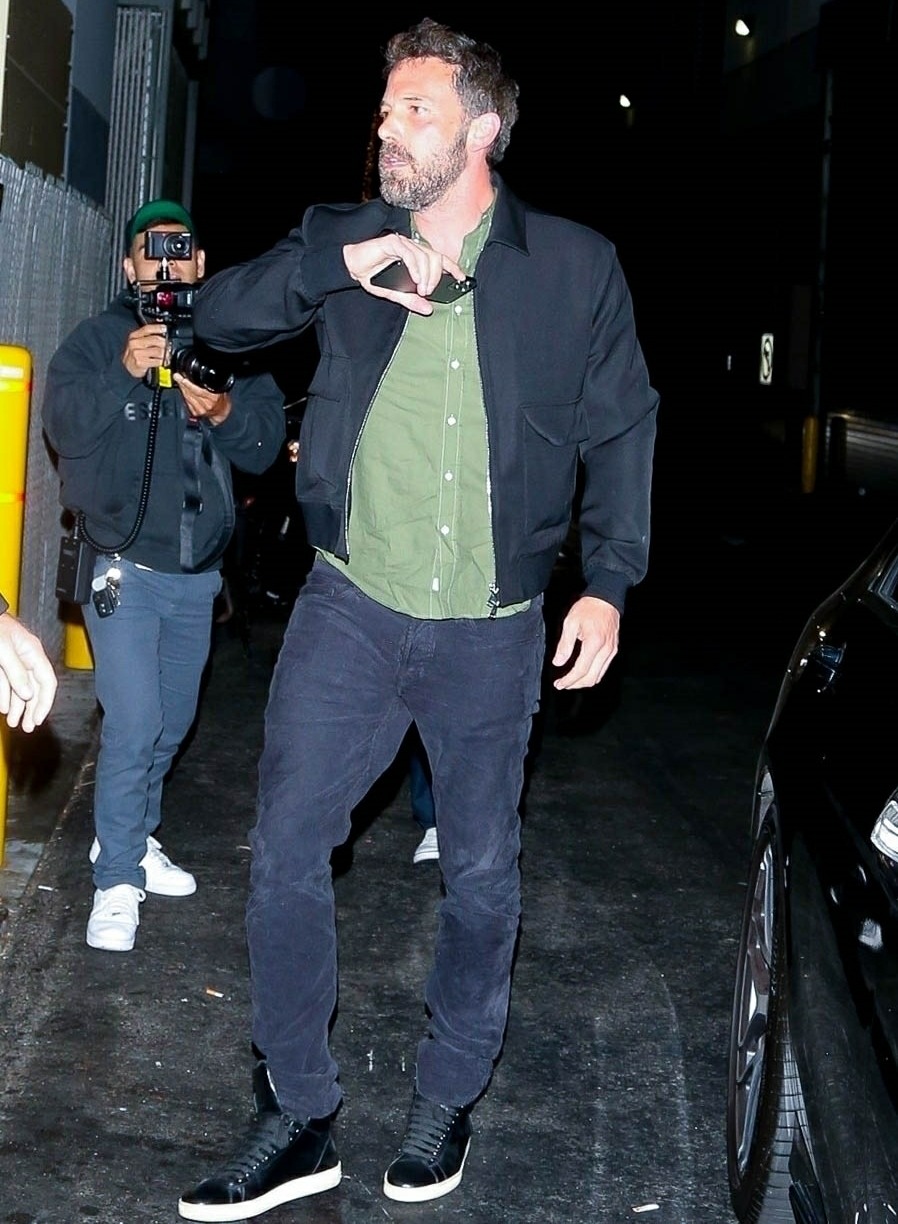 Photos courtesy of Backgrid.
Source: Read Full Article