Kate Middleton has written a rare personally-signed message on social media.
The Duchess of Cambridge left a comment on tennis star Emma Raducanu's Instagram, congratulating the British on her U.S. Open semifinal win. Duchess Kate, an avid tennis fan, also wished the 18-year-old good luck at today's Women's Singles Final game, signing the comment with a C for her first name, Catherine.
"What an incredible achievement Emma! We will all be rooting for you tomorrow 🤞 Wishing you the best of luck! C," she wrote.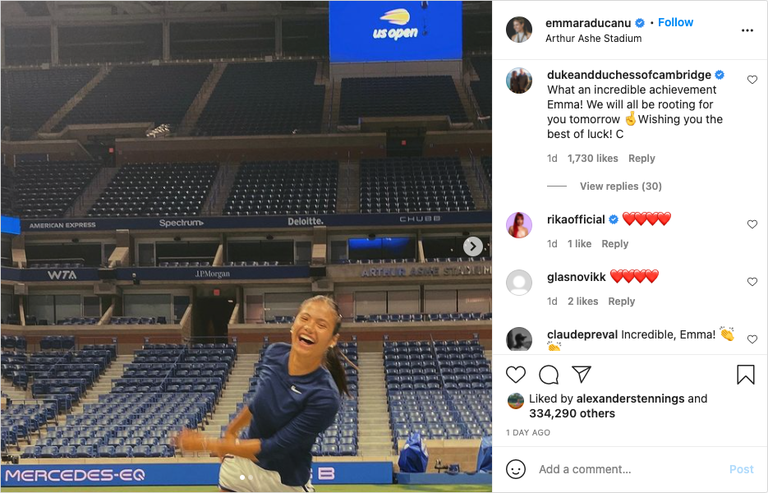 The Duke and Duchess of Cambridge's social media posts are typically updates about their royal activities posted by their team on their behalf. This personal comment, the first ever from the Duchess, is similar to the sports-related musings that Prince William writes from time to time. The senior royal also signs his personal posts with his initial, W.
Duchess Kate also shared the same message on a retweet of Raducanu's Twitter post.
Source: Read Full Article