Former Love & Hip Hop star Sophia Body isn't the first person you'd think of that has a beef with rapper Drake. However, their dispute gained more attention recently when Drake responded to one of her comments on social media.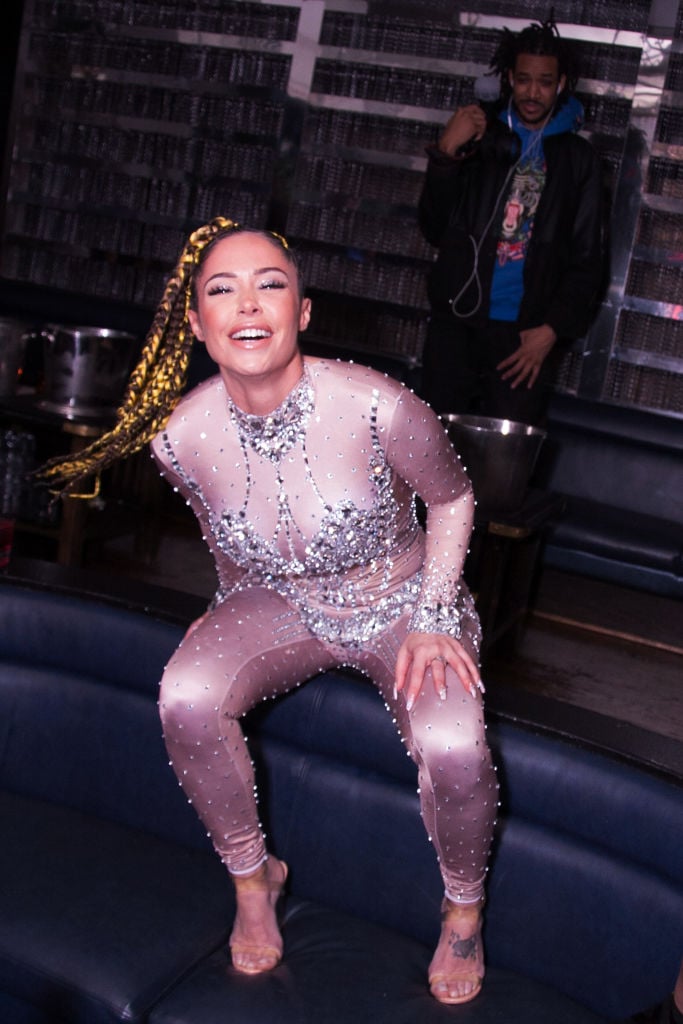 Sophia Body on 'Love & Hip Hop'
Sophia Body first appeared as a cast member on Love & Hip Hop: New York in the show's eighth season. Prior to her first appearance on the series, she dated Safaree Samuels, who has starred in both Love & Hip Hop: Hollywood and Love & Hip Hop: New York.
On the show, her storylines involved the demise of her relationship with aspiring rapper Jaquáe, who she was dating at the time.
She also recorded a music video with James R. and ended up getting in an altercation with his girlfriend, Mariahlynn. She also got into further feuds with DreamDoll and Kiyanne.
Body did not appear in the reunion episode for the season and has not returned to the show or franchise since then.
Drake and Sophia Body's feud and what he said recently
Drake's comments on a recent Instagram Live of Tory Lanez's caught attention. Lanez had featured an aspiring singer on his Quarantine Radio livestream, and Body commented, seemingly dissing the singer.
She wrote in the comments, "U seen his face like wtfffff." After this, a fan responded to Body's comment, saying that he met her on the 4 train in the Bronx one time and she never followed him back on Instagram.
Drake responded to the fan with a diss toward Body, saying, "don't worry she'll be there for 20+ more years same seat you'll catch her one day she ain't got s**t going."
While this may seem immediately out of pocket and out of nowhere, Drake and Body have actually been going back and forth for a while now. Body then called Drake "corny" and said that he must not have anything going on to be talking about her. On Instagram live, she said, "Like what grown-a** multi-millionaire… billionaire is gonna keep addressing me?" He keeps addressing me! But I'm not doing s**t. If I wasn't doing s**t you'd forget about me, right? If I wasn't doing s**t, one would forget about me… but he's still @-ing me. Like I don't get it."
The specific origins of their feud isn't quite known, but it can be traced back to 2015 when Body said that Drake's OVO Fest was taking shine away from Caribana. In 2018, Body also claimed that Drake used Young Thug's flow on his song, "Mob Ties."
Drake responded to her comments, DMing her and calling her a weirdo. She later posted their message thread on Instagram herself.
Source: Read Full Article