Pink is one of the more famous and successful pop stars in the music industry. When she's not making hit albums, she's also busy being a mother to her two kids.
That said, during an appearance on Carpool Karaoke with James Corden, Pink opened up about her personal life as well as showed off some of her musical talents and know-how.
A look back at Pink's career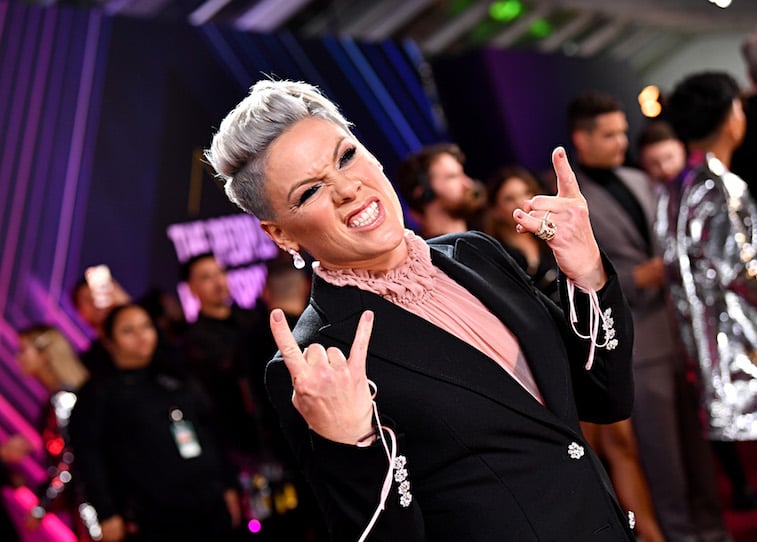 Pink started singing at clubs in the Philadelphia area when she was in her early teens. She adopted her stage name, Pink, early on, as it was a reference to a Quentin Tarantino movie, 'Reservoir Dogs.' Even at this young age, she was doing some heavy things, such as attending raves and doing drugs. Professionally speaking, she first got involved in pop groups, but those groups never got anywhere. Eventually, she decided to go at it alone.
Her debut album, 'Can't Take Me Home,' was released in 2000 to mediocre reviews but good commercial success. From then on, Pink not only explored different musical genres, including creating several non-pop albums, but she also became more and more popular.
With this popularity though, came drama. Pink feuded with fellow pop star, Christina Aguilera, and their feud allegedly became more than just words. Regardless though, nowadays, Pink is a more matured woman. Not that long ago, she and her son beat the Coronavirus and she's currently helping others deal with the pandemic as well.
What Pink said on 'Carpool Karaoke'
Pink appeared on the famous Carpool Karaoke segment of the Late Late Show with James Corden a few years back. There, asides from singing some great songs, she told Corden some intimate things about herself. For example, Pink had a big crush on Jon Bon Jovi back when she was a kid. In fact, this crush was so powerful that Pink said that she was convinced she'd marry him. 
But, unfortunately, when she was about 8-years old, Pink said that, when she came home from her singing lessons, she learned that Bon Jovi had married his high school sweetheart. She felt devastated by this news and she even said that she almost threw up since it was the first time that somebody had broke her heart.
And then, funny enough, when she met Bon Jovi many years later, she brought this incident up to him and he sent her flowers as a response. Bon Jovi also sent her a pair of leather pants with a note attached to them. According to Pink, the note said "Now you can finally get into my pants."
Funny stories aside, Pink also revealed something that she had learned from her singing lessons. 
Pink believes she can sing better upside down
Pink told Corden that she believes people sound better when they sing upside down. She says that there's likely a scientific basis for it, and, according to Rejoice in Your Voice, that's true. Singing upside down is a technique that some vocal coaches use to help their students improve their singing. The reason it works is because, while upside down, many parts of your throat get relaxed. This ultimately helps you sing better.
Corden didn't believe Pink so the two stopped in a parking lot and put the theory to the test. The two got on a pair of inversion tables and went upside down. Pink was perfectly comfortable in this position and she belted out some great vocals. Corden, on the other hand, seemed a bit stressed at being upside down. Corden still didn't believe that Pink sounded any different upside down, but Pink was still convinced.
That said, Corden concluded the segment by saying that she sounded incredible, but only because she's Pink.
Source: Read Full Article