Much like the Oprah interview, it feels like the Windsors haven't actually watched The Me You Can't See. The Queen and Prince of Wales have likely been given the broad strokes from their advisors, who of course concentrate on all of the Prince Harry-specific parts. But by making it sound like the series is simply Harry spilling his guts out about his family, Salty White Folk Isle has really missed how groundbreaking the series is and what it is actually about. It's about how everyday people struggle with their mental health, how trauma and grief can be felt years later, how therapy helps but is not a cure-all, and how everyone is on their own journey. But the Windsors and their dumbf–k courtiers keep running around and telling everyone that TMYCS is tacky, awful and solely about Harry. And apparently the Queen is worked up about it.
The queen gave Prince Harry permission to make his documentary series on mental health with Oprah Winfrey, believing it would focus on military veterans and is reported to have been aghast when Harry used the five part Apple TV+ show to slam his father and the monarchy.

"Those around the queen and Prince Charles are absolutely gobsmacked by what has happened," a source described as being "close to Buckingham Palace" told DailyMail.com, adding, "It is a question of trust, and honestly any of that is hanging by a thread at the moment. No one within the Palace circles has anything but sympathy for Harry's trauma and troubled life, but there is upset and discomfort at him sharing it on an international television show. Certainly the intimate detail of his hardships paint a very negative picture of his family and upbringing. Many people have a different view."

The Mail's sources claimed that the terms in which Harry had initially pitched the show to the queen were viewed as "clearly misleading."

The news that Harry is to take to the airwaves again is likely to be received with weary resignation at Buckingham Palace. Although many family members and courtiers would prefer that Harry kept a lower profile, they now accept that is unlikely to happen in the near future. They will, however, likely hope that Harry will not use the discussion to again heap criticism on his family, specifically his father, who Harry accused of telling him he had to "suffer" in the original show because he had. Harry also suggested that Charles was damaged by the parenting he received from the queen and Prince Philip.

The royals subsequently hit back with a source telling the Mail on Sunday that the queen was "deeply upset" and that Charles was feeling "wretched" about the situation. However, today's salvo, which comes close to outright accusing Harry of deceiving the queen, suggests a possible hardening of royal attitudes to Harry's TV career.
[From The Daily Beast]
Again, I have to wonder if the Windsors are going to react/overreact whenever Harry and Meghan do *anything* now. This is legitimately brand new territory for them although there are shades of "Diana's later years" happening as well. But they've never had to deal with a charismatic royal moving off the toxic isle and becoming his own 21st century brand, along with his beautiful and equally charismatic wife. In any case, Harry and Meghan gave these salty a–holes an opportunity to have a say in what they were doing. That was the whole purpose of the "half-in/half-out" scheme. The Queen rejected that scheme. And while I don't doubt that Harry initially had plans to do a series about veterans and mental health, I also think that the Queen made it abundantly clear that Harry & Meghan were on their own as of March 2020. So here we are. The Sussexes are doing their own thing and the Windsors can't help but react hysterically every single time.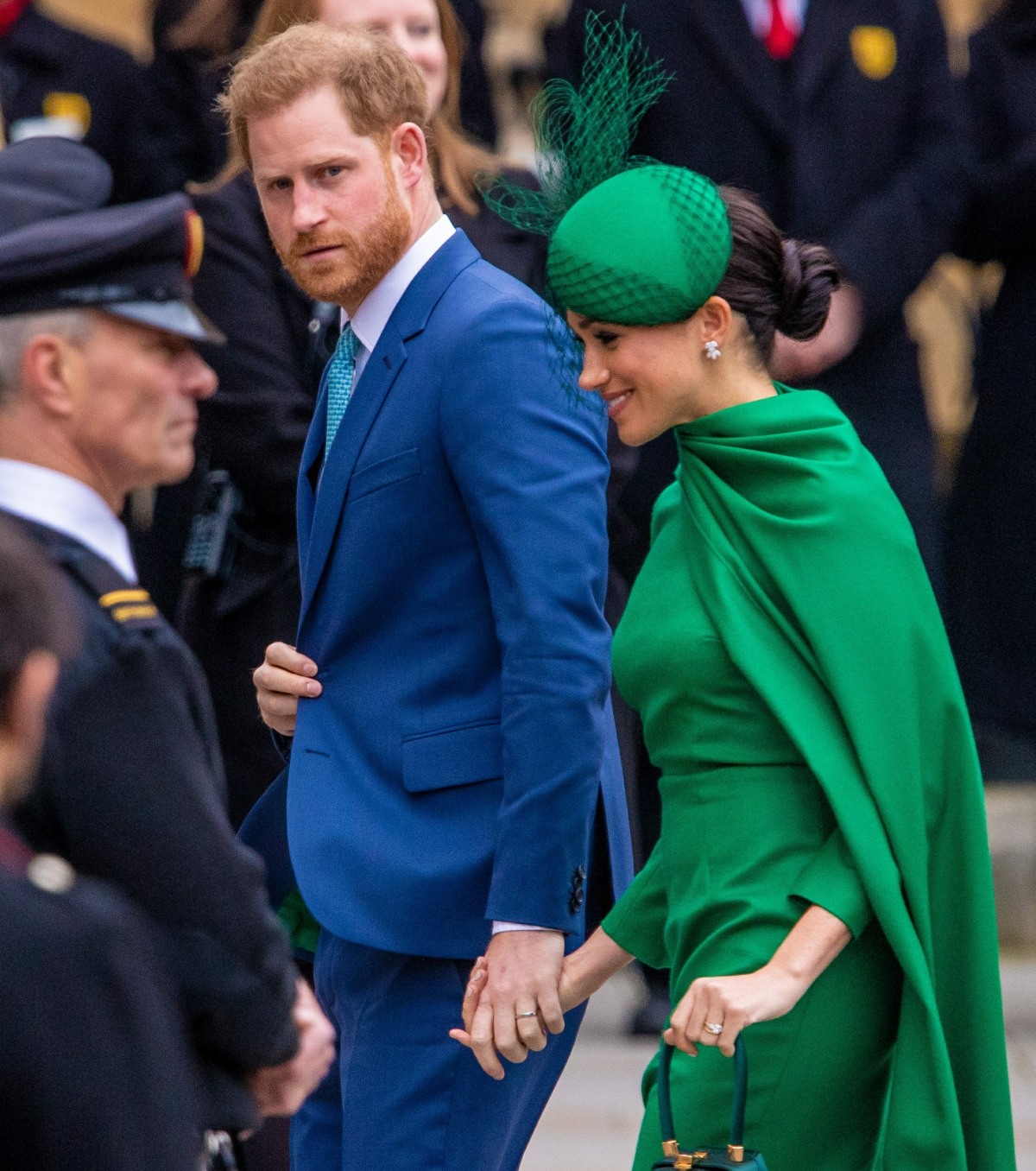 Photos courtesy of AppleTV, Backgrid, Avalon Red.
Source: Read Full Article