When Lilibet "Lili" Diana Mountbatten-Windsor was born on June 4 at Santa Barbara Cottage Hospital in Calfornia, she was already a notable figure. Along with being the second child and first daughter of Prince Harry and Meghan Markle, who are the Duke and Duchess of Sussex, Lilibet is also the great-granddaughter of Queen Elizabeth II. Frankly, the fact that she's a member of the royal family is why little Lili has been the focus of seemingly endless buzz even before she made her entrance into the world.
Granted, thanks to one particular detail about Lilibet's birth, the public has also realized that there's something very special about this little girl that doesn't apply to her older brother Archie, her dad, or any of her cousins. Indeed, people are freaking out over the fact that Lilibet could one day be the most powerful person in the US. 
Read on to find out why, and what might end up standing in her way!
Lilibet Diana could be the president of the United States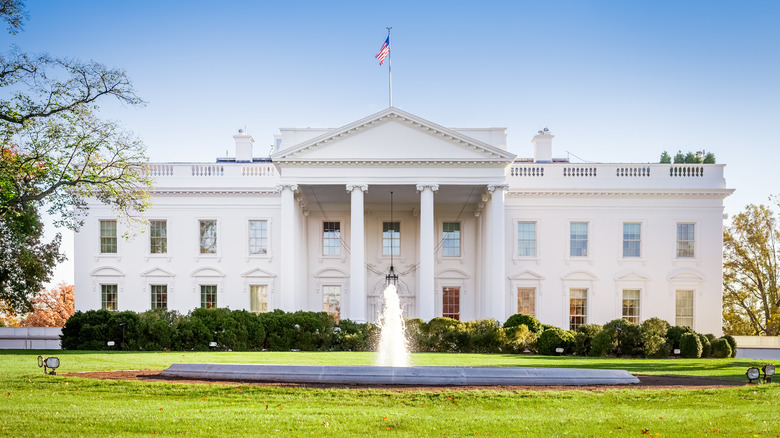 There's something we should point out when it comes to little Lilibet "Lili" Diana Mountbatten-Windsor. Although she currently sits in the eighth spot when it comes to heirs to the British throne — which is currently occupied by her great grandmother, Queen Elizabeth II — Lilibet was also born in America and has dual U.S.-U.K. citizenship. While that's a neat fact on its own, what makes it even more interesting is that this means Lilibet could potentially grow up to be the president of the United States.
"According to Article II of the U.S. Constitution, the president must be a natural-born citizen of the United States, be at least 35 years old, and have been a resident of the United States for 14 years," USA.gov explains. Lilibet certainly meets the first requirement and in three and a half decades will meet the second. If she stays in California, then she'll definitely have lived there for 14 years, so there's another box ticked. Of course, Lilibet's parents, Prince Harry and Meghan Markle, are both active in American politics, which seems to suggest that their daughter would be inclined towards that vibe as well.
Although that makes it seem like Lilibet's future presidential run is inevitable, there's one major factor that could end her career in a U.S. political office before it could even begin.
Could Lilibet be the American president with a British royal title?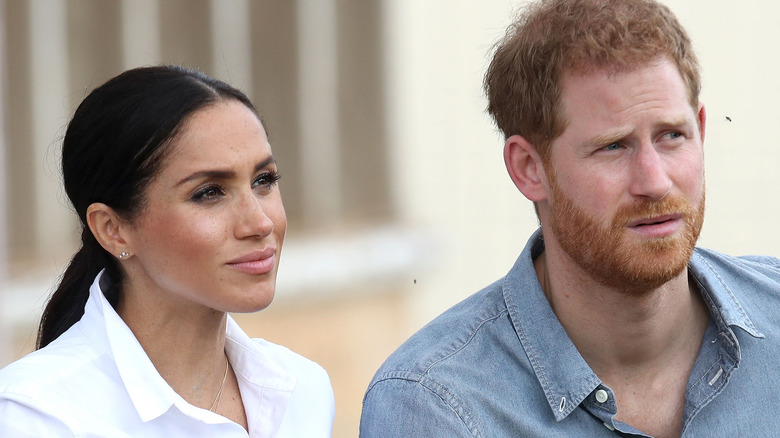 Could President Princess Lilibet Diana Mountbatten-Windsor be a possibility? Not really. Despite the fact that she could potentially hold the highest political office in the U.S., Business Insider notes that she would only be able to do so "if she cuts ties to the British monarchy."
Although Lilibet wasn't given a royal title at birth, B.I. explains that "she could be granted a princess title when her grandfather Prince Charles becomes king." If that happens, then she can't be the president because the U.S. Constitution forbids a figure in the role from having titles from other nations. That means that if Lilibet really does end up as Princess Lilibet, then she can't be President/Princess Lilibet … you get the idea.
While royal commentator Kinsey Schofield told B.I. that Lilibet could either "renounce her claim to the throne or seek an exemption from Congress," royal historian Marlene Koenig pointed out that Lilibet's right to a title "does not mean [she] would be styled as such." On the other hand, Schofield notes that if Lilibet "receives the type of media attention that her parents do," the public "will likely refer to her as Princess Lili the same way Diana was still considered a princess after her divorce. While she might be able to escape the position, she will have a hard time escaping the title." 
Then, there are the strong reactions that even the idea of President Lilibet have already sparked.
The possibilities (Archie included) have the internet reeling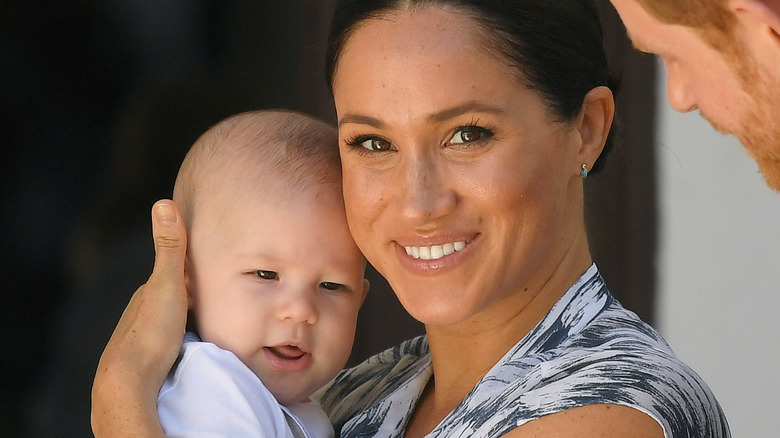 We may have a few decades to wait before Lilibet Diana Mountbatten-Windsor could even launch a presidential campaign, but it turns out that plenty of people already have fierce opinions about the possibility. First of all, some people are pointing out what a royal president would mean considering the family's history, with one person on Twitter explaining, "Born in California, Lilibet can run for US President in 2056, over 280 years after the colonies declared independence from her great-great-great-great-great-great-great-great-great-grandfather King George III. That is one long con." Fair point.
Despite the historical background and international implications, other social media users are into the idea. "Lilibet is already my favorite member of the Royal Family. Girl is in line for the throne AND she can run for president? The POWER," one clearly impressed person tweeted. Another wrote, "Yaaaay royal baby!!! Welcome to the world, Lilibet Diana! President-Queen is my new answer when people ask me what my life goals are."
Beyond that, someone else took Lilibet's older brother (who is seventh in line to the throne) into consideration as well, noting, "I was just thinking about how Archie could someday be King of England, and Lilibet could someday be President of the United States." 
Talk about (potentially) powerful siblings!
Source: Read Full Article