Jessica Simpson may have been one of the biggest pop stars in the world, but her love life has been a big deal, too.
Her romances with other famous singers such as Nick Lachey and John Mayer have also been the talk of the town in Hollywood. So, when she settled down with a former NFL player, Eric Johnson, it was a sudden and shocking turn of events. Johnson didn't seem like her type of guy, but they've actually been happily married for some time now.
Here's a look at Eric Johnson and his professional football career.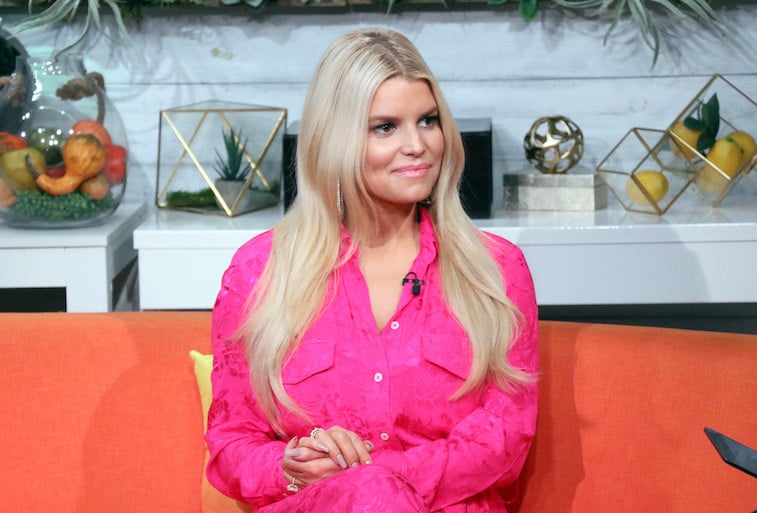 Eric Johnson's college football career
Like many professional athletes, Johnson's football career really took off when he played in college. Johnson didn't get into a great school for football, but he did get into a great school in general. Johnson played college football at Yale, according to ESPN.
He played various offensive positions for the team, including wide receiver and tight end. He played for Yale from 1997 to 2000. There, Johnson had a particularly great game against Harvard in 1999 when he made the touchdown that won his team the game. In that game in particular, he made 21 receptions for 244 yards, according to Pop Culture.
In his last year at Yale, ESPN said that Johnson won All-Ivy League honors for his performances. And, while ESPN said that he's improved every year that he's played at Yale, he had some flaws. ESPN said that he lacked the size to be a tight end and that he lacked the speed to be a wide receiver. ESPN also said that he wasn't a great punter.
Eric Johnson's deflated NFL career
While Johnson showed some good stats in college, Yale, Harvard, and other Ivy league schools aren't well-known for their football prowess. In addition to that, Johnson's flaws made him not as attractive as the other prospects in the 2001 NFL draft. For example, Michael Vick was the number one draft pick in that year.
In comparison, Johnson was drafted in the seventh round, according to ESPN. He was the 24th pick in his round, coming in as the 224th overall pick. That said, at the very least, Johnson was one of the three Ivy league players who got drafted that year. Johnson was picked up by the 49ers as a tight end too, and the Niners were a good team to be on at the time.
Johnson played for the Niners between 2001 to 2006, and he had a breakout season in 2004 when, according to Pop Culture, he set the team record for tight end receptions at 82 catches for 825 yards. But, unfortunately for Johnson, things weren't going great for him in other areas of the sport.
Pop Culture said that he sat out the 2003 and 2005 seasons due to injuries. So, despite his great 2004 season, he couldn't do anything in the very next season. This forced the Niners to draft a first-round tight end, Vernon Davis, and Johnson was forced to split time with Davis for the 2006 season.
Eric Johnson's post-NFL life
When Johnson's contract with the Niners was over, he signed a contract with the New Orleans Saints. Johnson played a single season before he was released by the Saints. This effectively ended his NFL career.
After that, Pop Culture said that Johnson went back to school to study business. But, in 2010, he started dating Simpson and before long, the two were married. Pop Culture even said that Johnson dropped out of business school to be with Simpson.
While Johnson showed some talent in the NFL, his injuries ultimately ended his career. But after meeting and marrying Simpson, he seems happy being a dad to the three children that he's had with her.
Source: Read Full Article