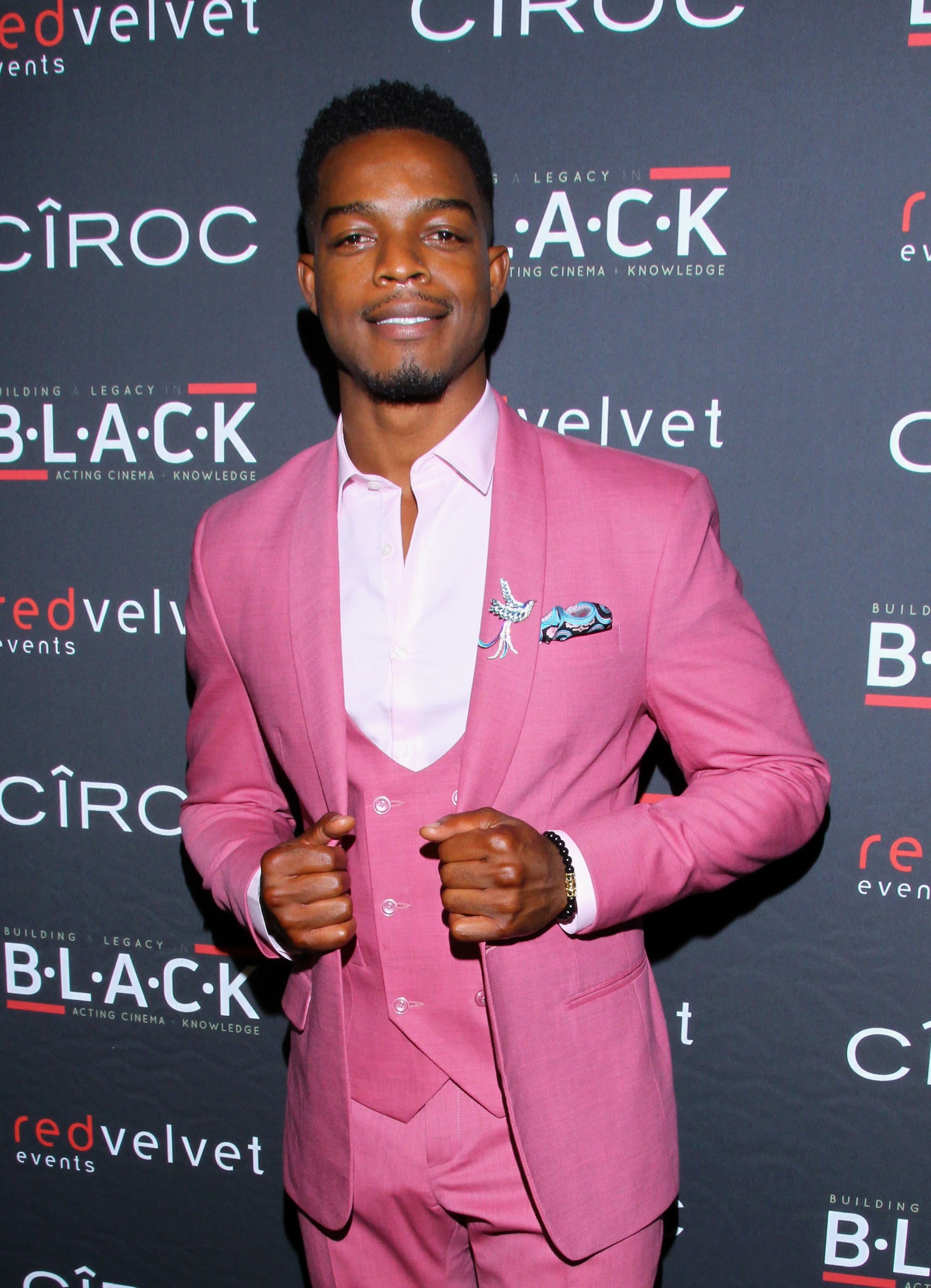 Another project about the life of Jean-Michel Basquiat is in the works! After it was announced that Kelvin Harrison Jr. is portraying the late American artist in a new movie, Variety reported on Feb. 24 that Stephan James is starring as Basquiat in an upcoming limited series. The show still doesn't have a title, but it'll be set in 1980s New York City and showcase Basquiat's journey from an obscure graffiti artist to a legendary neo-expressionist painter. The series will also explore Basquiat's friendship with Andy Warhol.
"I am thrilled to partner with Boat Rocker to bring to life the story of Jean-Michel Basquiat," James told Variety in a statement. "Jean-Michel is an artist I have long revered, and someone who has greatly influenced my work over the years. To embody such a revolutionary, whose influence in the modern era of pop culture is simply immeasurable, will simply be one of the greatest honors of my career."
Boat Rocker Studios, Shamier Anderson, and James's Bay Mills Studios are coproducing the project, though they are still looking for a writer. "We're grateful to be working with Shamier, Stephan, and the entire Bay Mills Studios team to tell the story of a visionary artist whose profound cultural influence only continues to grow with time," Steve Lescroart, president of scripted for Boat Rocker Studios, told Variety. "We know that audiences around the world will be captivated." A release date has not been announced.
Source: Read Full Article