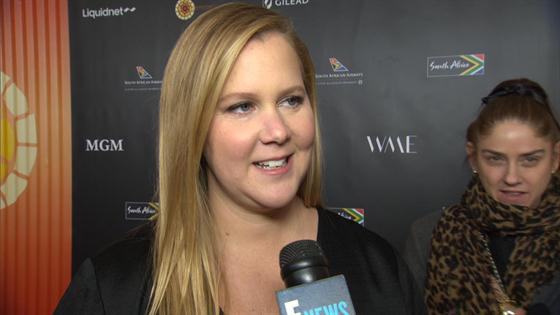 Amy Schumer is ready to tell it like it is.
In the middle of the Coronavirus pandemic, the comedian and actress appeared on SiriusXM for a candid interview with Howard Stern.
While seeking shelter at a friend's house near Martha's Vineyard, Amy discussed many of her upcoming projects including a new special with HBO Max called Expecting Amy and her upcoming Food Network cooking show premiering May 11.
But in the middle of work talk, Howard also got Amy to open up about motherhood, her relationship with husband Chris Fisher and so much more. Spoiler alert: She always brings the laughs and remains an open book.
Amy revealed new details about her journey to motherhood and her thoughts on expanding her family despite a difficult pregnancy. And for those wondering just how close she is to Oprah Winfrey, you may be surprised to find out their generosity and what they have done for one another.
For all the biggest highlights, keep scrolling in our gallery below.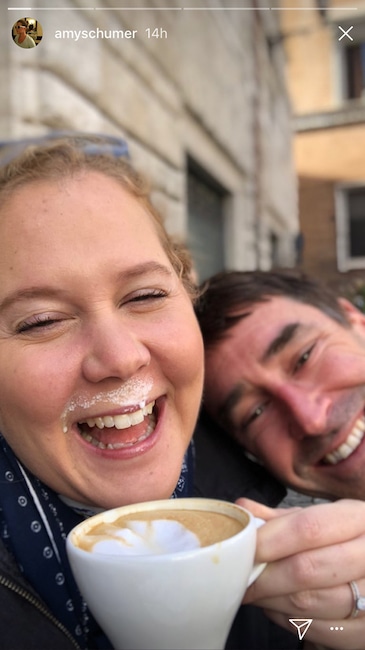 Instagram
On Her Husband's Diagnosis
Back in March 2019, Amy Schumer revealed her husband Chris Fisher has "autism spectrum disorder." When speaking with Howard Stern, Amy recalled the moment Chris found out for the first time. "He was really relieved and I think he felt really empowered. People have been making him feel like he was kind of bad, wrong or a jerk his whole life because some of the behavior is really strange," Amy shared. "To hear you're not a bad person, your brain is different and here are some tools that can help you navigate your life and your communication with the people you love, it was really emotional. He was really happy about it."
She added, "There's nothing I would change about him. With his brain and how he is socially, it's all good to me."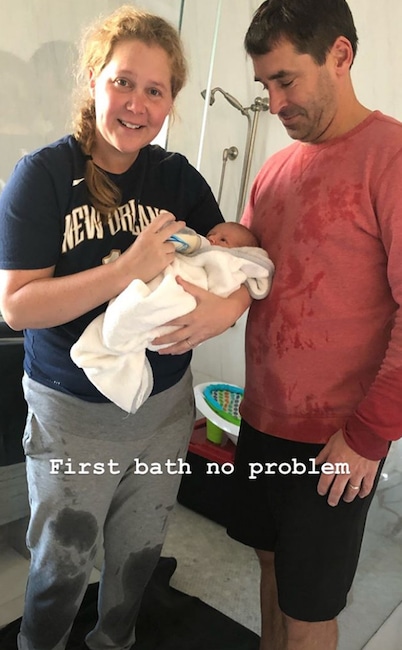 Instagram / Amy Schumer
On Her Son Possibly Being On the Spectrum
Because of her husband's diagnosis, some have asked Amy if her son could possibly be on the autism spectrum. As it turns out, she doesn't care if he is or isn't. "I'm not [worried]," she told Howard. "I think there are so many parts of someone being autistic that make someone really brilliant, lovely and interesting. A lot of my favorite people are on the spectrum."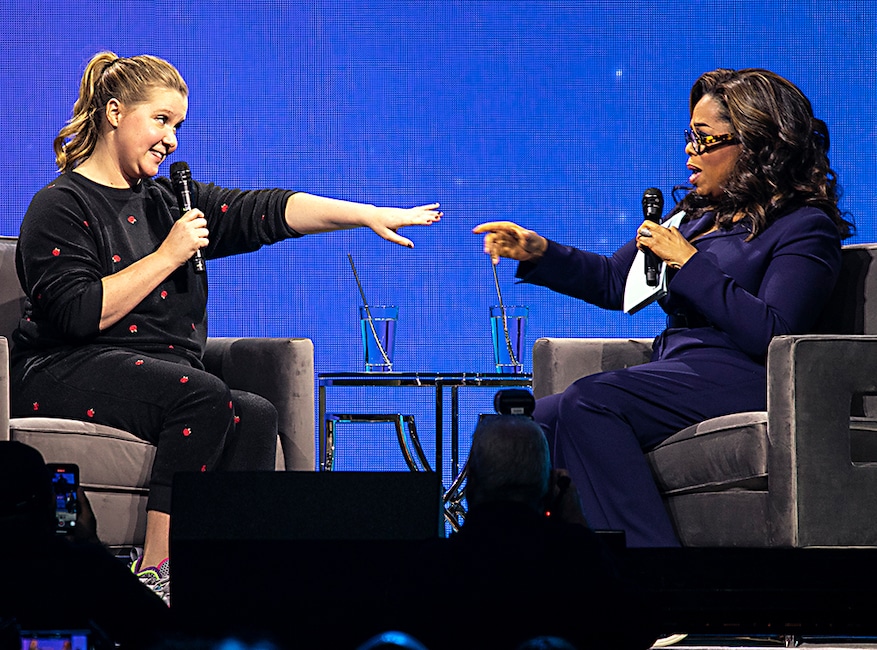 Jeff Hahne/Getty Images for Oprah
On Her Friendship With Oprah
Sure, Amy was happy to be part of Oprah Winfrey's 2020 Vision Tour this past January. But as it turns out, their friendship is much deeper than a tour stop. "She flew me in and out the same day so I could be back with the baby. It was in North Carolina. The way you get paid is you get to hang out with Oprah," Amy joked. "I had so much fun doing it. She's been so sweet. When Gene was born, she bought him a library that says Gene's Book Club. She's really been there for me."
Article continues below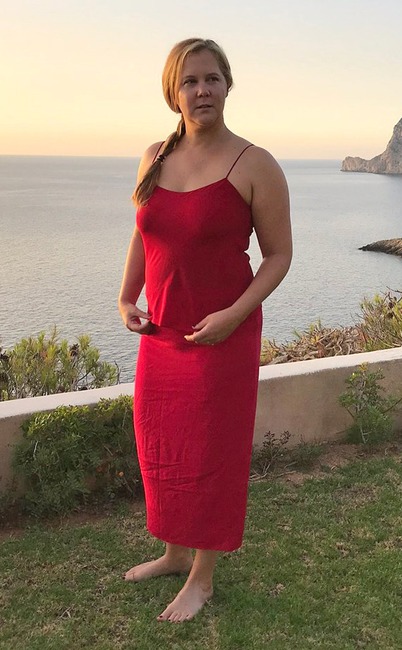 Amy Schumer/Instagram
On Her Challenging Pregnancy
While pregnant, Amy found out she was suffering from hyperemesis gravidarum. In fact, some days she would throw up for five hours straight. "It's scary because you can't nourish the baby or yourself. If you've ever had food poisoning, it's truly that for nine and a half months," Amy revealed. "Seriously, once you meet your baby, you're like oh my god! I would have been sick like that for 10 years just to meet you for an hour."
Cindy Ord/Getty Images for Red State Blue State
On Having More Kids
Despite a difficult pregnancy, Amy is hopeful to expand her family in the future. "I hope so. We got these embryos but right now, we were going to try and make a move and COVID happened," she shared. "Every Mother Counts is amazing. Every expectant mother can go there and have questions answered."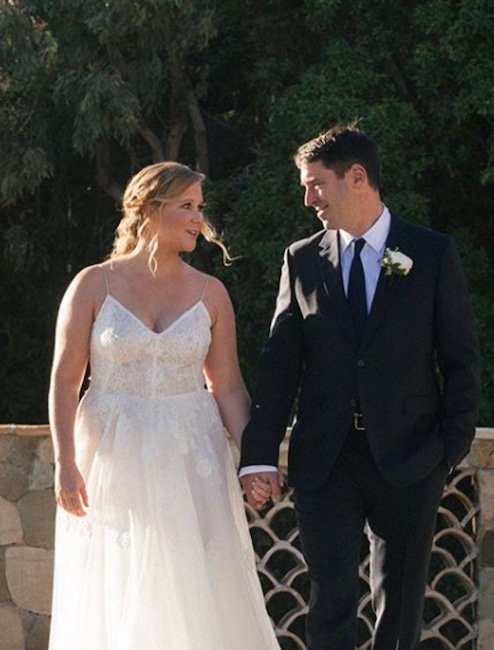 Instagram
On Her Sex Life
It's not a Howard Stern interview without some talk about s-e-x. "Chris went down on me the other day…" Amy shared during the conversation. "We're having sex once a week and feeling very good about that. It's good. And we go, 'This is great. We should do this more' and we still only do once a week."
Article continues below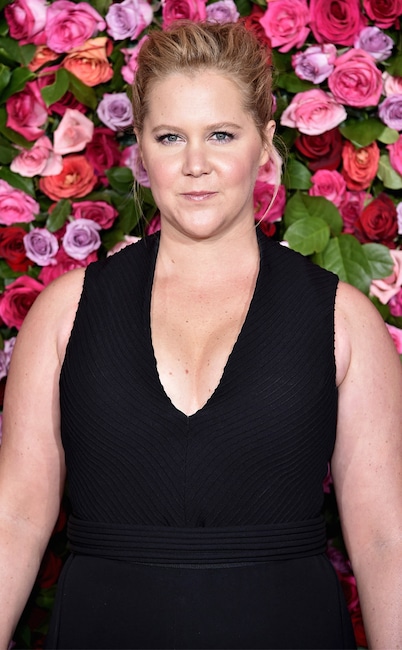 Steven Ferdman/Patrick McMullan via Getty Images
On Her Son's Unique Name
Yes, Amy now realizes that naming her son Gene Attell Fischer wasn't the best idea. After the name sounded like "genital," the comedian changed the name to Gene David Fischer. "It never dawned on me. All the blood rushed to my head. Everyone was saying, 'I don't think it's a big deal.' I'm like what are you talking about?" Amy shared. "Everybody gave me credit but no. It was a huge f–k up. The first of many failures, right out of the gate."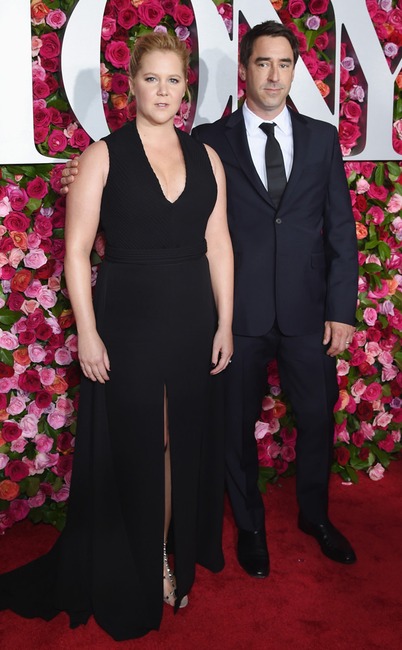 Larry Busacca/Getty Images for Tony Awards Productions
On Parenthood
As Amy and Chris continue to spend time on Martha's Vineyard, they are able to savor every milestone of their son. "Gene can walk outside on the grass and we're not terrified. New York is tough. It was really heavy," she admitted. "I got to see him clap for the first time. It's such a luxury to spend this time with the baby."
Keep up with Amy through her Spotify podcast called 3 Girls, 1 Keith. New episodes premiere every Tuesday.
Source: Read Full Article