From SoFi to Uber One to BIC razor ads to movie and television deals — Ariana Madix is making the most out of being cheated on
Ariana Madix is winning the breakup.
When news broke that Ariana's ex Tom Sandoval had been having a months-long affair with her friend and co-star Raquel Leviss, the public immediately became Team Ariana.
And following the headline-making split that has been dubbed Scandoval, Ariana is taking advantage of every opportunity that comes her way. From brand collaborations to movie roles, Ariana is doing it all — and definitely has more to come!
Find out what Ariana has been up to post-Scandoval…
Attended the White House Correspondents' Dinner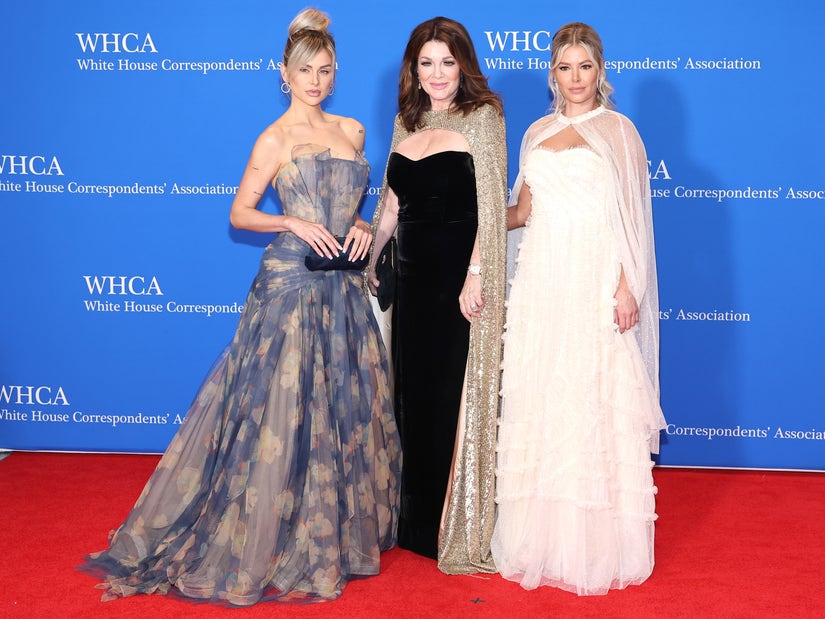 Ariana received a highly coveted invitation to the White House Correspondents' Dinner in April, attending as a guest of DailyMail.com. During the event, she even got to laugh along as M.C. Roy Wood Jr. poked some fun at her ex, comparing Tom to Tucker Carlson.
"The untouchable Tucker Carlson is out of a job… but to Tucker's staff, I want you to know that I know what you're feeling. I work at The Daily Show, so I too have been blindsided by the sudden departure of the host of a fake news program. Tucker got caught up. Got caught up like that dude from 'Vanderpump Rules,'" he said on stage.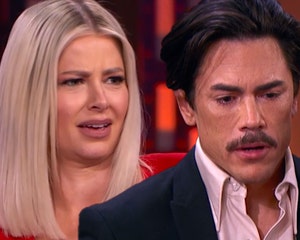 Vanderpump Rules Reunion: Every Bombshell Moment from Part One, Tom and Ariana Sit-Downs
Got cast in Lifetime movie, "Buying Back My Daughter"
Ariana is set to appear in the upcoming Lifetime movie "Buying Back My Daughter," which tells the story of "a mother who finds her missing teenage daughter being sex trafficked on an escort website." Ariana is set to star alongside Meagan Good and will play Karen, a police officer who helps investigate the case and has a personal connection to the story.
Rumored to appear on the new season of "Dancing With the Stars"
The upcoming season of "Dancing With the Stars" doesn't air until this fall but Ariana is already rumored to be a part of the cast. According to Page Six, Ariana is in "late stage conversations" with ABC to take part in the show and has already received permission from NBC Universal, the parent company of Bravo.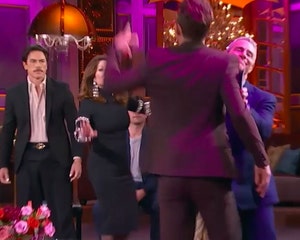 James Kennedy and Tom Sandoval Nearly Come to Blows During Explosive Vanderpump Rules Reunion
Launched her own line of merchandise
Ariana dropped her own line of merchandise, featuring everything from sweatshirts to baby onesies. Many of the items are emblazoned with iconic moments from the show, including her famous line, "I was born cool." She even has a blanket with the words "wet blanket" — an apparent nod to when Lala Kent referred to her as such on the show.
Modeled in a campaign for Bloomingdales
Waiting for your permission to load the Instagram Media.
Instagram Media Unavailable
Ariana teamed up with Bloomingdales in April, stopping by their New York City store and getting treated to a revenge dress shopping spree. In a video posted to the department store's social media accounts, Ariana could be seen posing in a sexy red minidress dress while a photographer snapped shots of her in the streets of NYC.
"It's Wednesday and we're *pumped* ! Guess who stopped by our NYC flagship for some #revengedress shopping," the brand wrote.
Waiting for your permission to load the Instagram Media.
Instagram Media Unavailable
Threw some shade in a BIC advertisement
Ariana signed a brand deal with Bic Razors and in her first post for the brand, she threw some major shade at her ex. During a cheeky monologue, Ariana showed off her morning routine and talked about things that have been "irritating" her lately.
"It just feels like everyday, something was blocking me from living the life I deserve and I can't lie, it's been kind of rough," she said. "Life does not have to be that complicated and annoying. We all deserve to know how to deal with…these freaking hairs that get stuck in my razor!"
Following a camera shot using the razor on her legs, she quips to fans, "Feels like I'm just starting a whole new unclogged chapter of my life you know?"
Waiting for your permission to load the Instagram Media.
Instagram Media Unavailable
Collaborated with Uber One
Ariana teamed up with Lala Kent and Scheana Shay for a partnership with Uber One, starring in a new commercial for the brand. In the ad, the trio can be seen in a music studio, recording a remix of Scheana's 2013 song "Good as Gold" — with lyrics revolving around Uber One.
"I got this Uber One tip for ya/ Hot membership, oh yeah/ To save on rides and eats/ We're bussin', hunger is callin'/ We could be goat cheese ballin'/ With member savings so sweet," the girls sing in the ad.
Unable to render YouTube Video.
The collaboration also included a partnership with Uber Eats and clothing brand Boys Lie, featuring limited edition t-shirts that benefited the Alexandria House.
"I'm PUMPed to be partnering with Uber One – just in time for the super spicy VPR finale and reunions," Ariana said in a statement. "Make sure you snag some goat cheese balls and a limited edition Boys Lie x Uber tee, available exclusively in the Uber Eats app. I'll be wearing mine for the remainder of the season, and Uber will be donating all proceeds to the incredible Alexandria House, an organization close to my heart."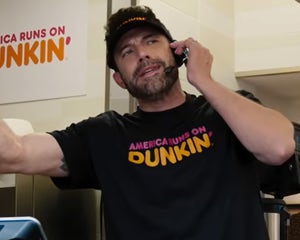 Ben Affleck Working Dunkin' Drive Thru Had Some 'Colorful' Outtakes — Watch Hilarious Video
Signed a deal with sex toy company Bellesa Boutique
In March, Ariana revealed that she was partnering up with sex toy company, Bellesa Boutique. In a slightly shady Instagram post, Ariana told followers that she was "changing up her vibe" and giving away free vibrators to her fans.
"Sometimes you just gotta change up your vibe," she captioned a now-deleted selfie. "I'm hooking everyone up with toys!
The campaign ended up being a major success for the brand, with a representative telling TMZ that in the 24 hours following Ariana's post, their site had tens of thousands of sign-ups!!!
Partnered with energy drink brand Joy Burst
Waiting for your permission to load the Instagram Media.
Instagram Media Unavailable
Ariana proved that she wasn't letting the breakup get her down while teaming up with energy drink brand Joy Burst. In honor of National Natural Joy Day, Ariana listed all the things she was grateful for in life while sipping a cocktail.
"It's National Natural Joy Day and I am thankful for the things in my life that inspire moments of joy – both the big and the small. From mixing up my favorite @myjoyburst cocktails to spending time with friends and working out, being happy and healthy are my goals in life! I challenge you to indulge in things that make you happy, naturally," Ariana wrote.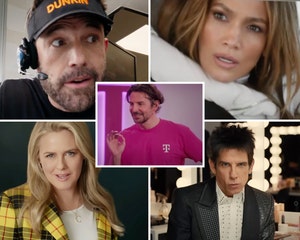 Every Must-See Commercial for Super Bowl LVII
Moving Up Not Out with the Help of SoFi
Fans believed the star was moving out of her home with Sandoval after Madix hit up her Instagram Stories with a short clip of her smiling in front of a stack of boxes, captioning it "ready to dip out."
TMZ shared additional footage from the scene, where the same stack of boxes could be seen and Madix was wearing the same blue sweatshirt (that'll matter here in a second), as paparazzi photos started to go viral.
About seven hours later, Madix took to her Instagram with a video ("ok here's the deal") where she explained, "I'm moving up, not out. Well, not yet, at least."
She went on to add, "It's time to get my financial house in order," repositioning the camera to capture the SoFi logo on the sweatshirt she'd been sporting in that first video. She then promised, she'd have "more to share" soon.
Waiting for your permission to load the Instagram Media.
Instagram Media Unavailable
Serves Fans Wings Not Revenge
Madix was recently seen serving fans chicken and fries at Raising Cane's.
The reality star was seen rocking a Cane's uniform last Wednesday and worked an hour-long shift at the drive-thru window.
What she got financially for performing that stunt and whether it'll be featured elsewhere later remains to be seen.
Waiting for your permission to load TikTok Post.
TikTok Post Unavailable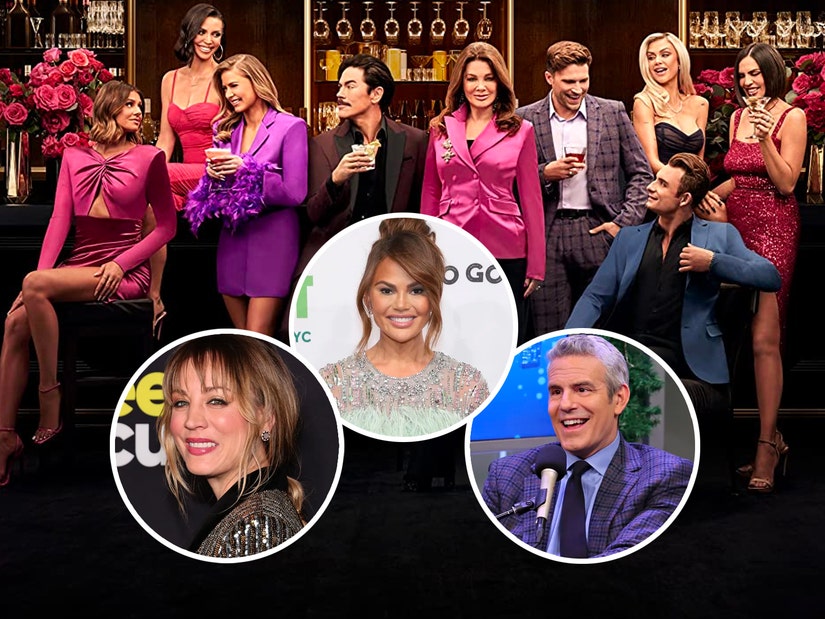 Source: Read Full Article