Leah McSweeney is the new star of The Real Housewives of New York City. The fashion designer has been a breakout hit with Bravo viewers as she's shown herself to be outspoken. However, opinions swayed after Meghan McCain made an appearance on Watch What Happens Live. The View co-host mentioned that she knew McSweeney from before RHONY and shared a detail that has made fans upset.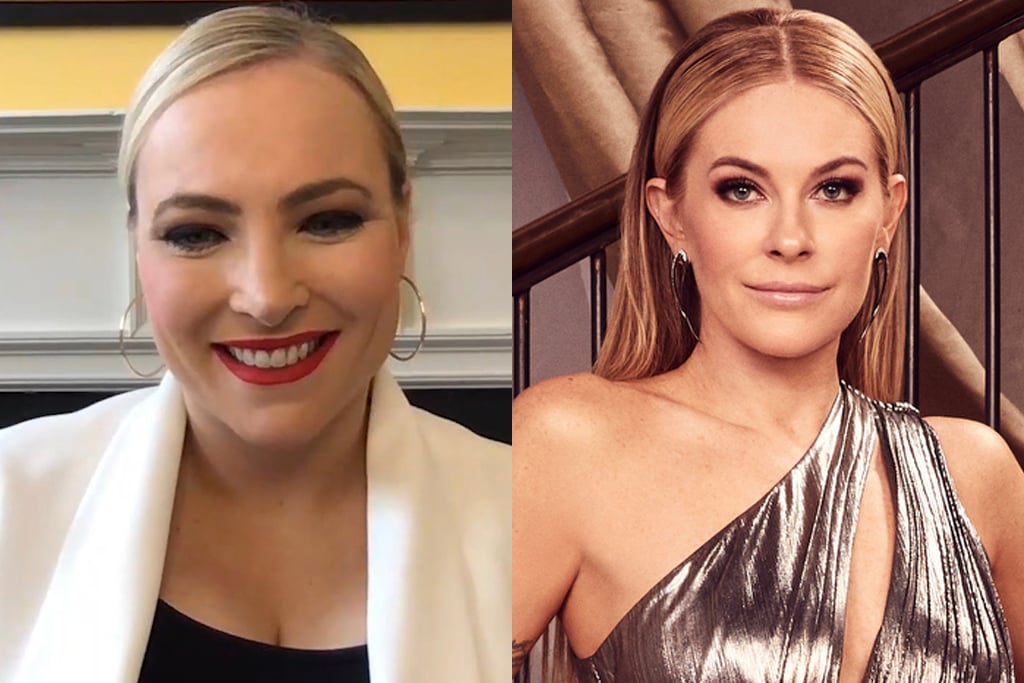 What did Meghan McCain say?
During McCain's appearance on the Bravo late-night show, host Andy Cohen played a game with her to get her honest opinions. One of the questions was to give her thoughts on McSweeney.
"OK, so, I know Leah, which is so random I know her from before," McCain revealed to Cohen's surprised. "Crazy story about Leah, she actually wrote this incredible op-ed for a tablet magazine exposing anti-semitism in the Woman's March. She actually helped prep me for my segment before I interviewed the Woman's March leaders and ended up exposing them for being anti-semite."
McCain continued, "I have a lot of respect for Leah. She's written for my husband's publication, The Federalist. She's really smart too like a lot of smart political Housewives. I adore her and I think she's great on the show."
Fans are disappointed with Leah McSweeney
After robbing their hearts in the first episodes of RHONY Season 12, McSweeney is now facing backlash on social media. McCain is a die-hard conservative and her husband is even more so. Writing for the latter's online publication, McSweeney would also share their same views.
Fans started digging up McSweeney's past and found out a couple of articles where she calls out people spearheading the Met Too movement. All the digging that followers did was too much and they expressed their discontent on Twitter.
"OMFG Leah McSweeney writes for The Federalist," a fan tweeted. "She's a right-wing nutcase, how disappointing."
"Oh no! I didn't know who she was before, but her persona on RHONY didn't seem like this. I'm disappointed," a viewer added.
"I'm so confused, how does that even fit her brand?" a Twitter user questioned.
"How disappointing and this changes everything," another fan said. "My mother was right again, you should take time to get to know someone before you form an opinion. Should always listen to mom."
"I keep trying to tell y'all these Housewives are basically Republicans," another viewer noted.
"Jeses Christ, this is why we can't have nice things, how disappointing," another Twitter user wrote with the infamous Tyra Banks GIF.
Leah McSweeney bonds with 'RHONY' OGs
For a new housewife, it's always difficult to come into a group where there's already a bond between them. In contrast, McSweeney has come in hot and has been able to fit in quite quickly.
One of her co-stars that she instantly took a liking to was Luann de Lesseps, the infamous Countess, which was surprising to McSweeney.
"I didn't see me and her like really getting that close, but she's f–king amazing," the newbie told The New York Post.
McSweeney also revealed that Ramona Singer took her "under her wing" from the getgo.
She took a liking to me right away, but she also, I felt, was hard on me and holds me to a different expectation," she said. "Maybe she sees [in me] herself when she was younger?"
The Real Housewives of New York City airs Thursday nights at 8 p.m. on Bravo.
Source: Read Full Article