video
GLOSSLAB nail studio grows after fundraising millions from high-profile investors
GLOSSLAB, a membership-oriented nail studio founded by Rachel Apfel Glass, has raised about $20 million since its founding in 2018.
In a world where manicures and pedicures can be a lengthy, expensive and potentially risky beauty service, a membership-oriented nail salon appears to be disrupting the industry with quick, water-free nail services that are hygiene-focused.
Rachel Apfel Glass, 42, founder of GLOSSLAB, told FOX Business she considered herself a "lifelong germaphobe" well before the COVID-19 pandemic, but her aversion to germs didn't stop her from getting her nails done.
"A manicure has always been a part of my routine," Glass said. "When I worked in finance in New York City, every week, there would be a shoeshine guy that would come around in the morning and shine people's shoes. And I would think this would be so great if this was a manicure."
SOME OF THE LARGEST WOMEN-OWNED COMPANIES TO NOTE IN HONOR OF INTERNATIONAL WOMEN'S DAY
Knowing that "water is a breeding ground for germs and bacteria" led Glass to think of how the nail service could be innovated with waterless "hygiene-first" options that are time-efficient and affordable.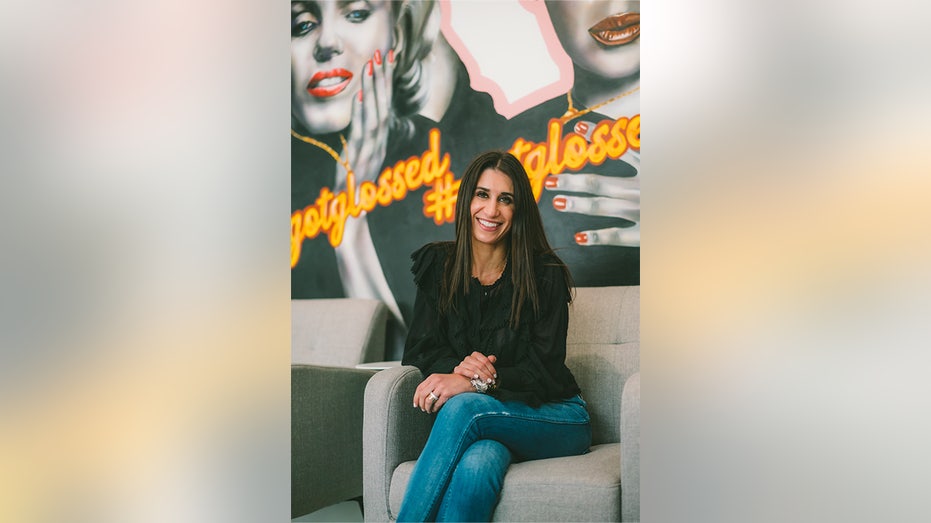 GLOSSLAB Founder Rachel Apfel Glass told FOX Business she saw a gap in the nail service industry, which led her to start a time-efficient, affordable and hygiene-first nail studio. (GLOSSLAB / Fox News)

Glass, who's a Boston native, combined her passion for the nail service industry with the knowledge she gained from her Columbia Business School MBA and her 10 years of experience in hedge fund marketing and fundraising to start GLOSSLAB.

She founded the nail salon startup in 2018 and opened two self-funded locations in New York City — one in the Flatiron District and one in the West Village.

"I really wanted to show I could do something with GLOSSLAB instead of going out to fundraise with an idea," Glass said. "I bootstrapped the business initially, and then I did an initial fundraise to fuel our expansion for the additional locations."

GLOSSLAB raised over $3 million in growth financing in December 2020 with help from high-profile investors, such as Sean Rad, who is the co-founder of Tinder, M.J. Bas, the founder and co-managing partner of LAB Capital Advisors, and Andy Stenzler, the co-founder and CEO of Rumble Boxing.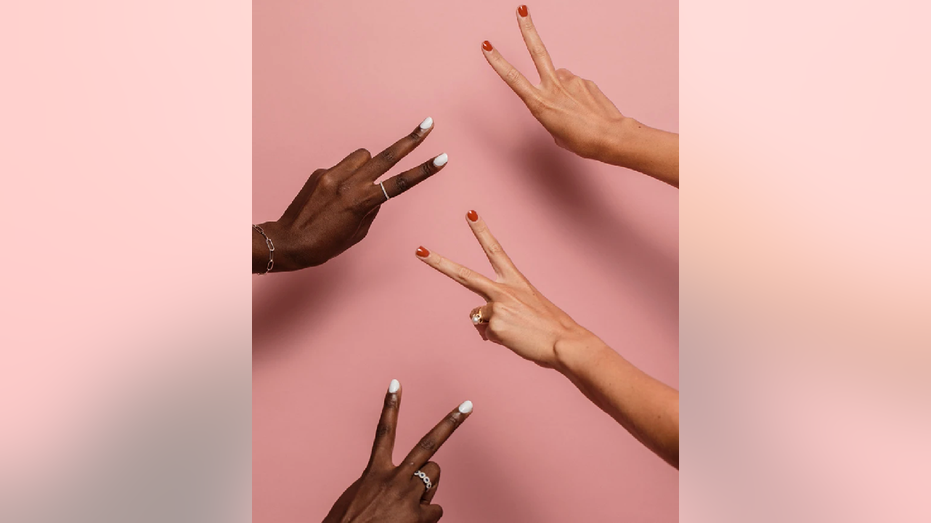 GLOSSLAB is a growing membership-oriented nail studio that offers waterless manicures and pedicures that are done with either long-lasting polish, performance polish or gel polish. (GLOSSLAB / Fox News)

The growth fundraise pool more than doubled to over $7 million five months later with additional backing from the likes of Patrick Schwarzenegger, a strategic investor and advisor, Mark Sanchez, a former NFL quarterback turned sportscaster, Michael Dubin, the founder of Dollar Shave Club, and electronic music duo Alex Pall and Drew Taggart of The Chainsmokers.

VIRAL NAIL POLISH HACK SHOWS HOW YOU CAN GET A QUICK AND EASY MANICURE 

Glass told FOX Business that GLOSSLAB has fundraised "roughly $20 million" to date and has expanded with more than two-dozen locations.

Twenty-one locations are currently open across Connecticut, Florida, Maryland, New Jersey, New York, Texas and Washington, D.C., and eight locations are works in progress, at the time of publication.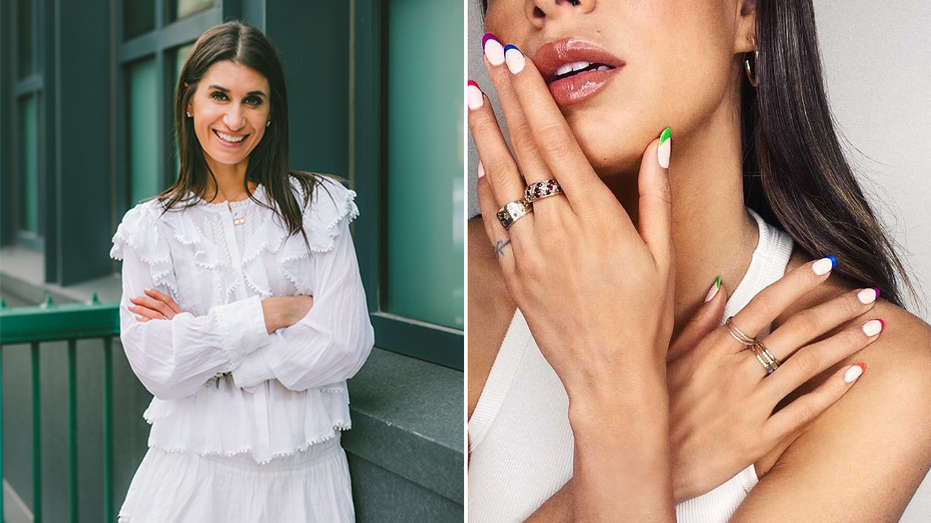 Rachel Apfel Glass (left), worked as a hedge fund marketer and fundraiser before she launched her nail studio startup GLOSSLAB in New York City. She spent 10 years in the finance industry after earning her MBA from Columbia Business School. (GLOSSLAB / Fox News)

In November 2022, GLOSSLAB was able to introduce proprietary nail and beauty products that are sold in-store and online.

The namesake product line includes nail polishes, nail oils and treatments, mani-pedi kits, nail care tools and hand and foot cream.

HERSHEY'S SHE BARS CELEBRATE WOMEN'S HISTORY MONTH FOR THIRD YEAR

GLOSSLAB's membership base has reportedly grown with "thousands of members" and Glass believes that portion of the business has been an encouraging sign for investors, especially for male investors who weren't aware of "the intricacies of non-gel manicures and gel manicures and pedicures."
GLOSSLAB's Notable Female Investors
Lizzie Grover, the co-founder of Homee, and Marie von Behrens-Felipe, a style influencer, were two businesswomen who were mentioned in GLOSSLAB's May 2021 fundraising status press release. The announcement named 22 'high-profile' investors.

Glass acknowledged that "there are a lot of men in venture capital," but GLOSSLAB's membership model "has resonated" with male and female investors. 

"New York City alone has about 4,200 nail salons most people don't know the name of their nail salon," Glass told FOX Business. "So, there really is so much opportunity for just disruptive branding in the space."

GLOSSLAB memberships offer unlimited manicure and pedicure services that include regular and gel polish applications, free designs on weekdays before 4 p.m., free gel polish removal, friend passes, surprise gifts, three annual no-show passes for late appointment cancelations, product discounts and access to any location.

GEORGIA WOMAN WHO LOST TOE AFTER PEDICURE SAYS SHE'S NOW 'A WALKING PSA': WHAT YOU NEED TO KNOW NOW 

The memberships are billed semi-annually at $115, quarterly at $125 and monthly at $135.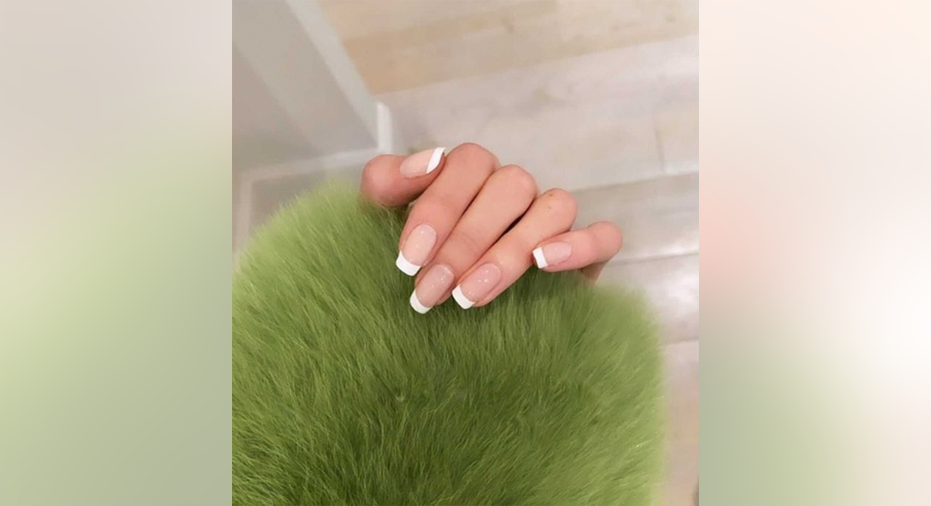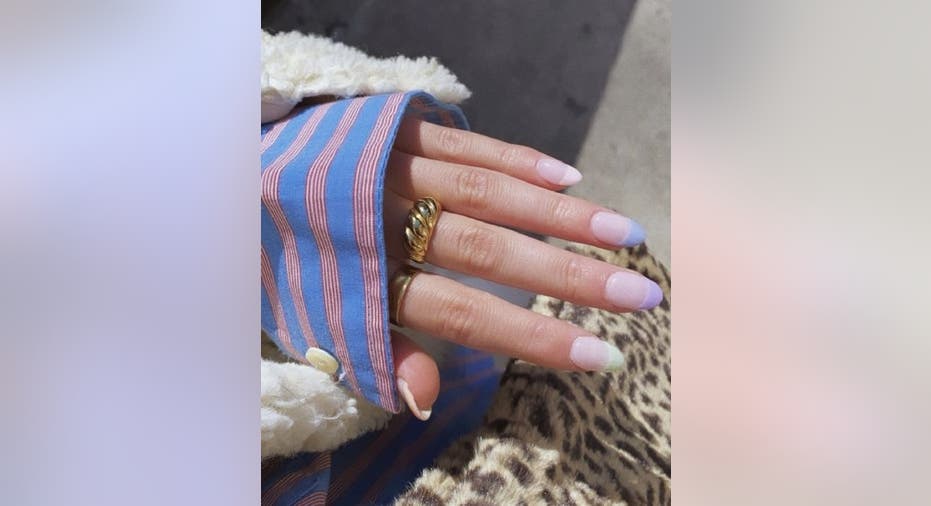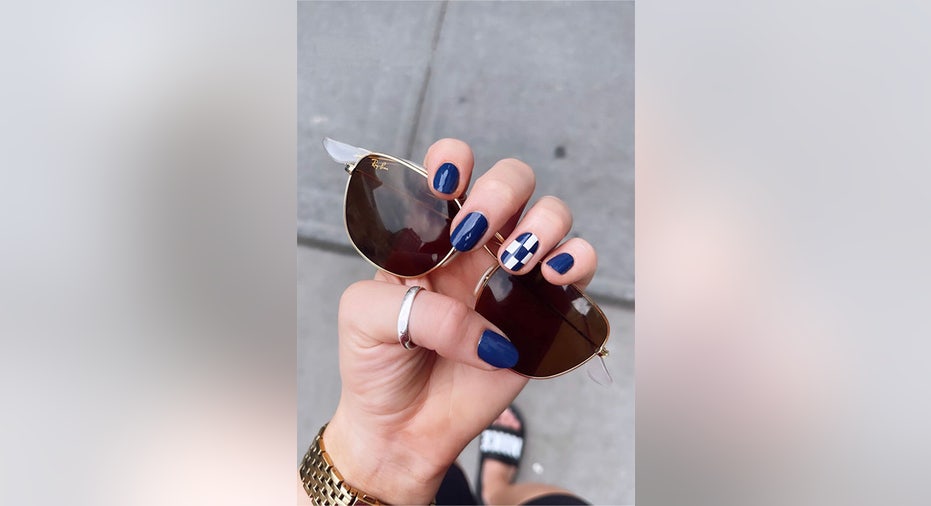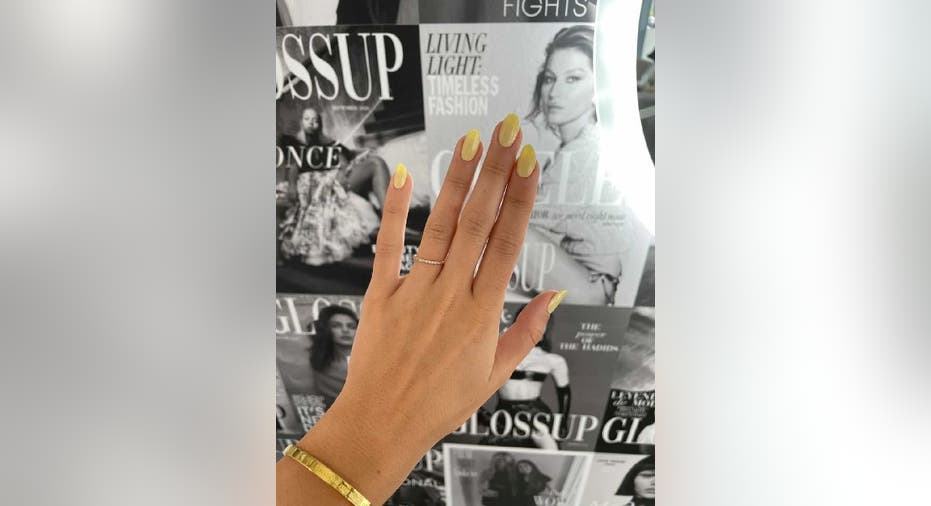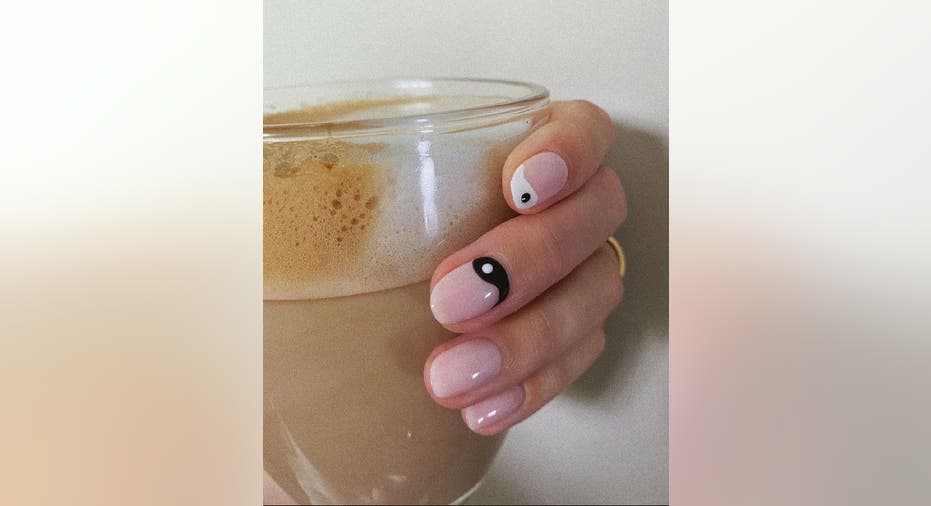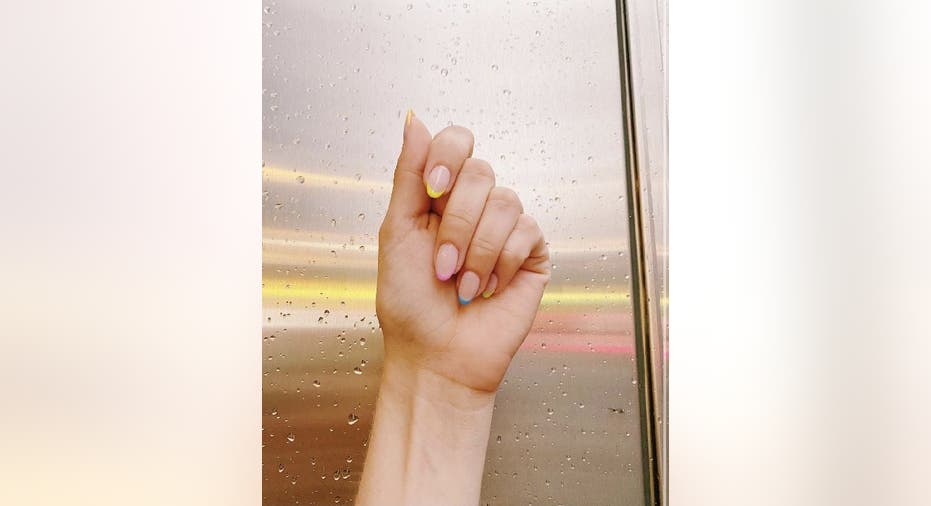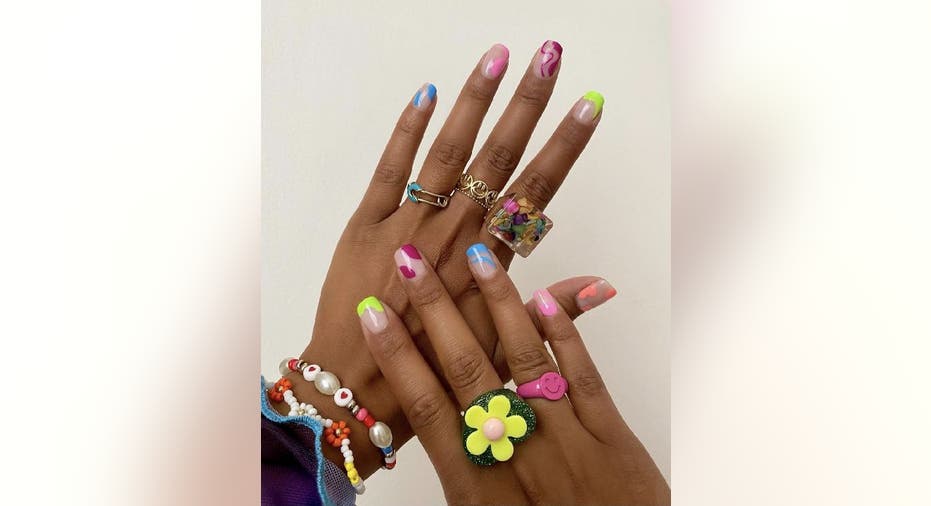 Image 1 of 7

A traditional French manicure is a nail style that includes a pale pink or nude-colored base that's decorated with a white band at the tip of the nail. | Fox News

Membership freezes (up to three months) and cancelations are available at any time and don't require a formal doctor's note or letter stating the customer has moved out of range of a GLOSSLAB location as some membership-oriented gyms and spa service providers require, Glass confirmed for FOX Business.

GLOSSLAB also provides nail services to non-members with single or bundle appointment options.

Aside from prepayment, a 20% automatic service charge is added and serves as a gratuity for the assigned nail technician.

WOMEN'S HISTORY MONTH: THE 2023 THEME, WHY WE CELEBRATE AND EVERYTHING ELSE YOU NEED TO KNOW 

GLOSSLAB customers are treated to waterless manicures and pedicures with tools that are sterilized with hospital-grade autoclave machines, according to Glass.

The brand also incorporates single-use tools, air filters, no-rinse cleansers, water-free exfoliation and callus-removing methods for hygiene purposes.

Most customers can get a single nail service done in under an hour or manicure-pedicure service in under two hours depending on the type of polish that's chosen.

GLOSSLAB's long-lasting polishes reportedly have a 10-minute dry time and can last for four to eight days. The performance polishes GLOSSLAB uses reportedly have a five-minute dry time and can last for up to eight days, while its gel polish options reportedly have no dry time and can last for 10 to 14 days.
GLOSSLAB Nail Service Prices and Estimated Time
Non-gel manicure: $25 / 30 minutes

Gel manicure: $55 / 45 minutes

Manicure polish change: $15 / 15 minutes

Non-gel pedicure: $52 / 30 minutes

Gel pedicure: $72 / 45 minutes

Pedicure polish change: $20 / 15 minutes

Gel polishes are cured with an LED light.

GET FOX BUSINESS ON THE GO BY CLICKING HERE

"So ultimately, in starting GLOSSLAB, I wanted to create a more efficient experience based on cleanliness, based on hygiene, and something that really created manicures and pedicures as more of a routine as opposed to either a mom-and-pop salon or a luxury day spa, but really something right in the middle," Glass told FOX Business.

Glass noted that GLOSSLAB members on average get weekly manicures and bi-weekly pedicures because they either want to change their look or can't bare to look at chipped nail polish.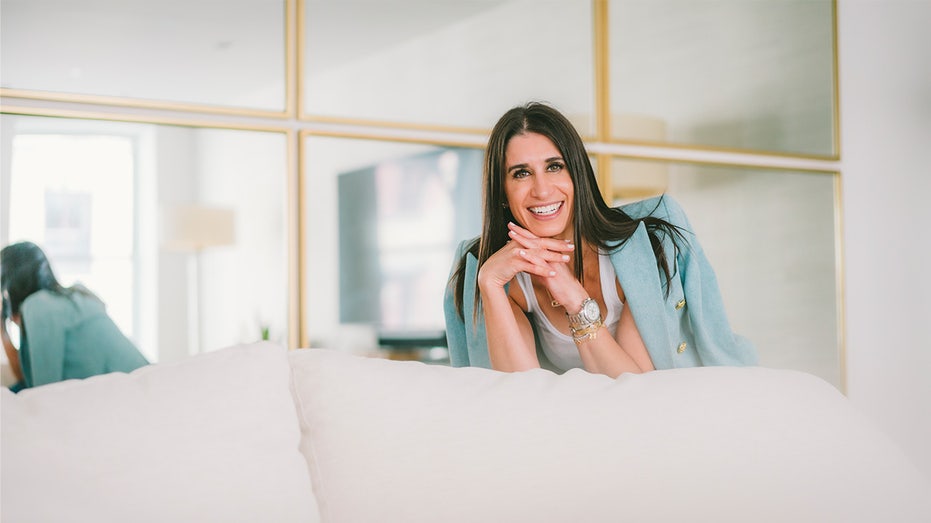 Rachel Apfel Glass, the founder of GLOSSLAB, started her membership-oriented nail studio business in 2018. (GLOSSLAB / Fox News)

The membership model appears to be growing in the beauty and wellness service sector as service providers introduce membership options for massages, facials, eyelash extensions, hairstyling, exercise classes and more. FOX Business also discovered two nail service brands that offer memberships in some U.S. states – PROSE Nails and The W Nail Bar.

Glass said she's always thought the nail salon business "really lent itself to a membership model."

CLICK HERE TO READ MORE ON FOX BUSINESS

"I'm a frequent mani-goer. Our membership makes that really easy," Glass explained. "So, you're not paying for each service. You're paying one time a month and it's unlimited. It really enables you to get a quick polish change, get a manicure or get a pedicure. It's just sort of making that part of a routine easier."

Source: Read Full Article