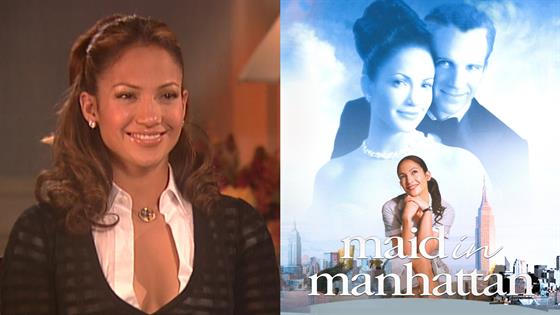 Jennifer Lopez may be Jenny from the Block, but she's also Jenny from all your favorite romantic comedies.
And, thankfully, you'll be able to experience some of her best roles through E!'s J.Lo movie marathon this weekend. So, give your best friends a ring over FaceTime or snuggle up with your significant other, because you won't want to leave the couch Saturday or Sunday!
The viewing party will kick off with the Lopez and Jane Fonda-led comedy Monster-in-Law, airing today at 12:00 p.m. The film stars the "Let's Get Loud" artist as newly-engaged Charlotte who can't seem to get soon-to-be mother-in-law Viola (Fonda)'s blessing.
Next up, at 2:15 p.m., you can catch one of Lopez's best rom-coms to date. We're, of course, talking about The Wedding Planner. For those who missed the box office hit in 2001, Lopez plays wedding player Mary, who accidentally falls for handsome pediatrician and client Steve Edison (played by Matthew McConaughey).
By 4:30 p.m., E! will have you feeling baby fever with an airing of What to Expect When You're Expecting. In addition to Lopez, this film stars Cameron Diaz, Anna Kendrick, Elizabeth Banks and so many more.
You can catch Monster-in-Law one more time at 6:30 p.m. before tuning into the Cinderella-esque 2002 film, Maid in Manhattan.
If you miss today's marathon, don't fret, because E! will re-air the beloved rom-coms on Sunday, starting at 11:00 a.m.
Of course, these aren't Lopez's only iconic roles. In fact, we'd be remiss if we didn't give J.Lo's Hustlers character Ramona a shout out.
So, while we wait for E!'s movie marathon to begin, be sure to scroll through J.Lo's best roles below.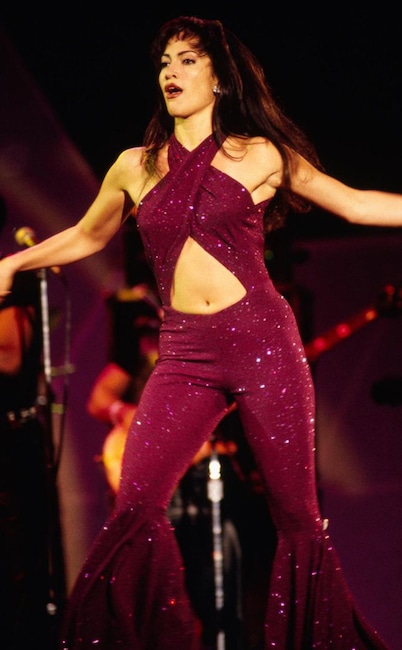 Warner Bros.
Selena
In 1997, Jennifer Lopez really made a splash in the acting world with her portrayal of real-life singer, Selena Quintanilla-Perez. In the film Selena, Lopez showed how the Texas-born singer rose to cult status as a Latin artist and chart-topper.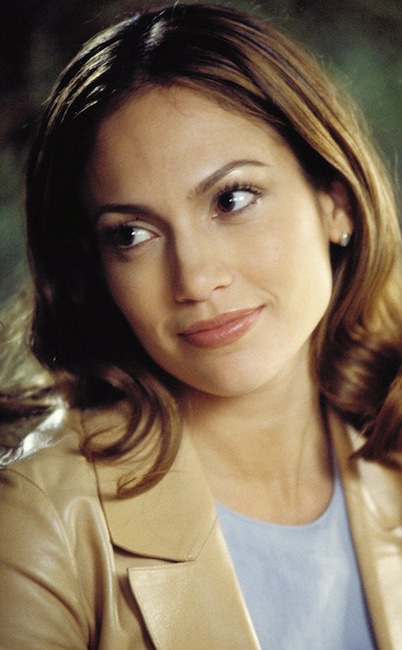 Colombia Pictures
The Wedding Planner
The Wedding Planner began Lopez's long list of romantic comedies and it is still a fan favorite. In the movie she plays Mary Fiore, a wedding planner, who falls in love with one of her grooms (Matthew McConaughey). It's a rom-com lover's dream.
Warner Bros.
Angel Eyes
In 2001, Lopez played Sharon Pogue, a female police officer, who strikes up an unusual relationship with a mysterious man named Steven "Catch" Lambert (Jim Caviezel), who happens to save her when she is being shot at while in pursuit. As their relationship grows it's clear that not everything is as it seems in this drama.
Article continues below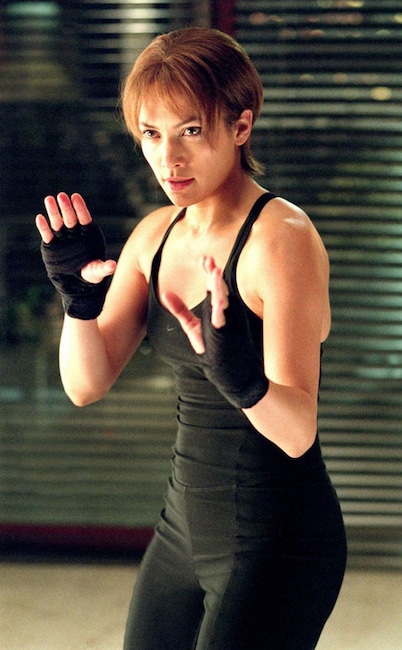 Columbia Pictures
Enough
Lopez shows off her badass side in the this 2002 thriller. She takes on the role of Slim Hiller, a woman who can't escape her abusive husband by running away. Instead, she empowers herself, prepares for battle and promises to defend both her and her daughter no matter what.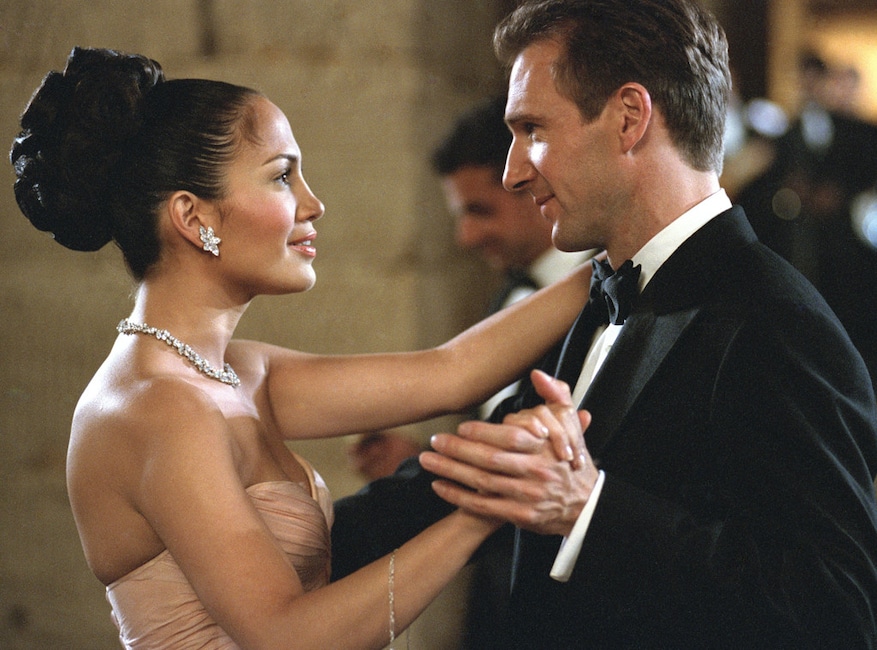 Columbia Pictures
Maid in Manhattan
In Maid in Manhattan, Lopez's character Marisa Ventura is a hotel maid. She finds love with a Senatorial candidate (played by Ralph Fiennes) after he walks in on her trying on a wealthy woman's dress and thinks she's a socialite.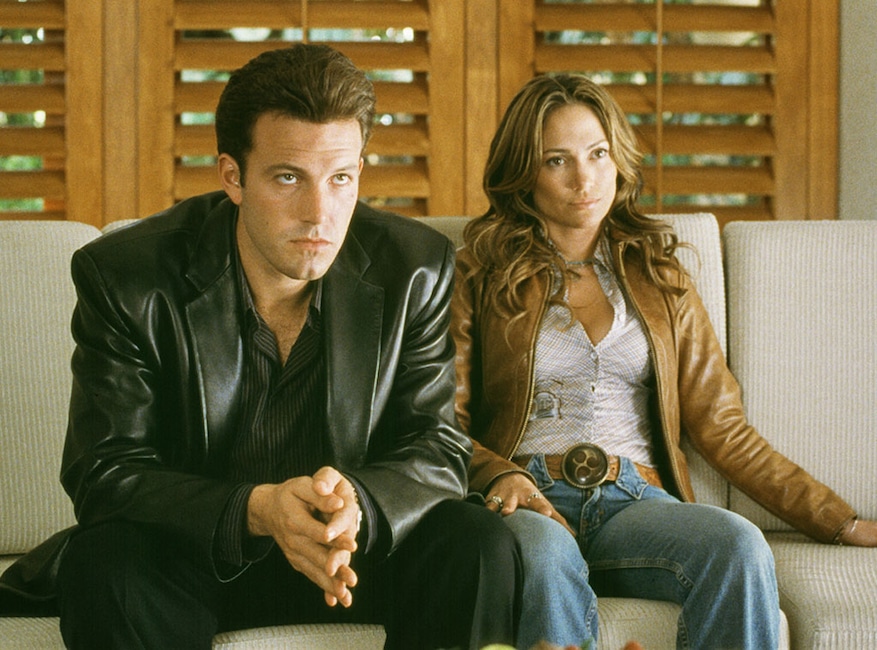 Columbia Pictures
Gigli
Gigli marked the first of two films starring Lopez and her now-ex Ben Affleck. The 2003 flick focused on Larry Gigli (Affleck) and Ricki (Lopez) who are forced to work together after Larry's boss doesn't trust that he can successfully kidnap the brother of a prominent district attorney. Of course, romance eventually enters the picture, but it's technically a crime movie as well.
Article continues below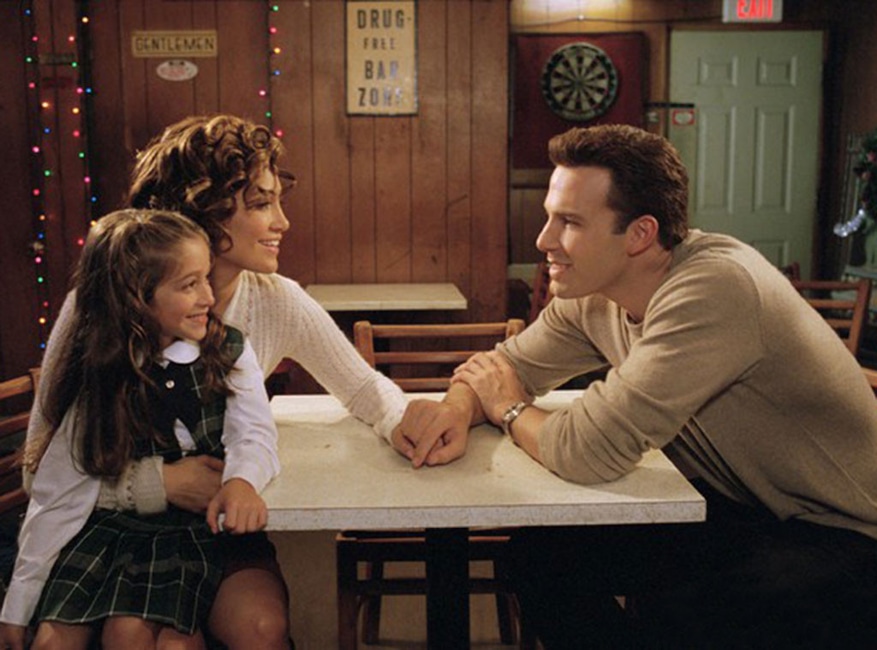 Miramax
Jersey Girl
The New York City native plays Gertrude, an expecting mother, who dies as after giving birth to her daughter. Her death suddenly leaves her love, Ollie Trinke (Affleck), alone to take care of their child, while somehow keeping his work life afloat.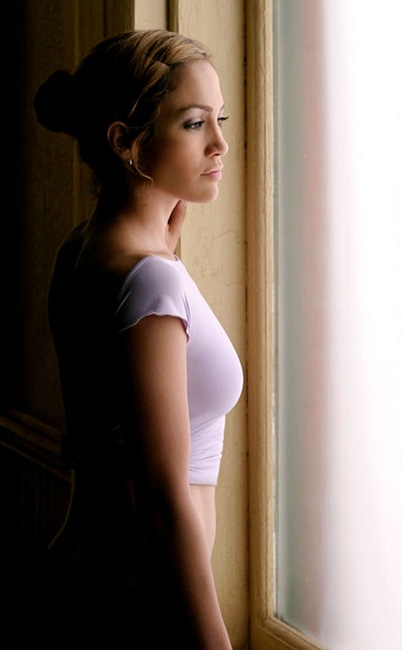 Miramax
Shall We Dance
Richard Gere plays an overworked estate lawyer, who needs something to spice up his life, in Shall We Dance. Paulina (Lopez) comes in to switch things up as his new ballroom dance instructor. After seeing Paulina from the train, Gere's John Clark enrolls in classes and his world is suddenly more bright and full of happiness.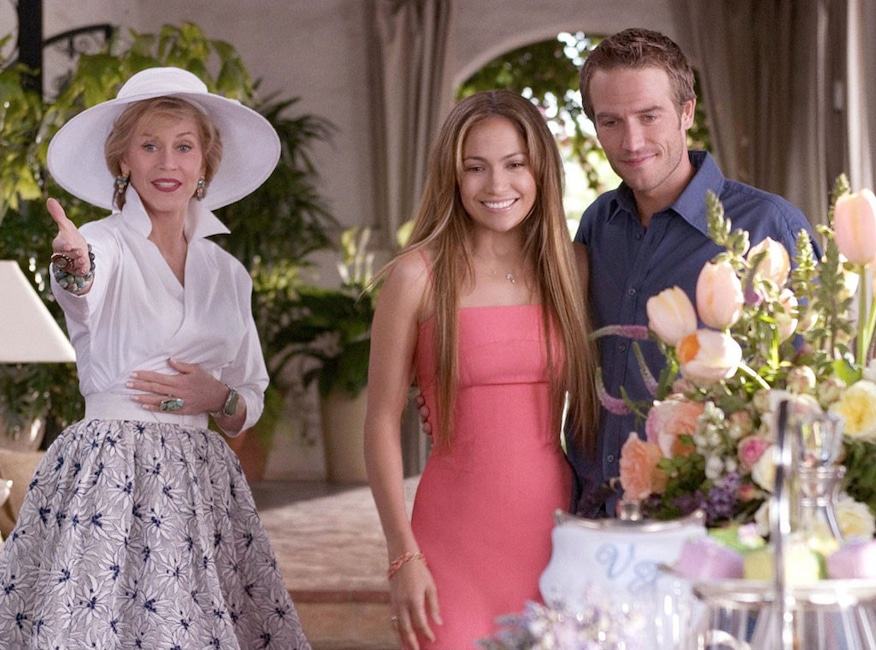 New Line Cinema
Monster-in-Law
After finally finding the perfect man, Charlotte (Lopez) must face one major roadblock to her happily ever after…his terrible mother!
Article continues below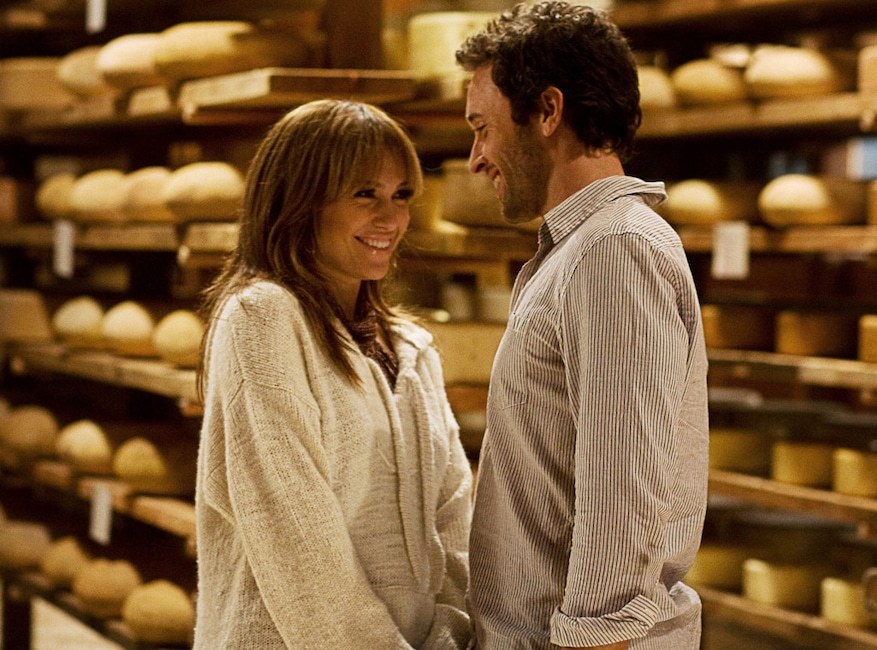 Peter Lovino / CBS FILMS INC
The Back-Up Plan
Love isn't easy, and no one knows that better than Zoe (Lopez), who after conceiving twins through artificial insemination meets the man of her dreams…the very same day.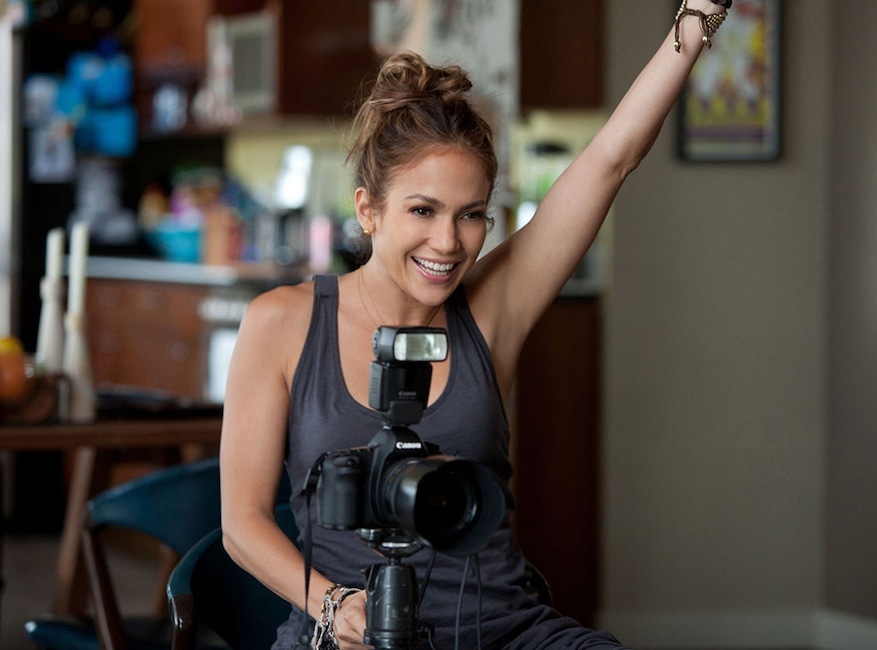 Lionsgate
What to Expect When You're Expecting
What to Expect When You're Expecting follows the lives of five interconnected couples as they prepare to have a baby. Lopez plays Holly, a woman who is welcoming a baby through adoption with her husband and she is very, very ready to become a mother.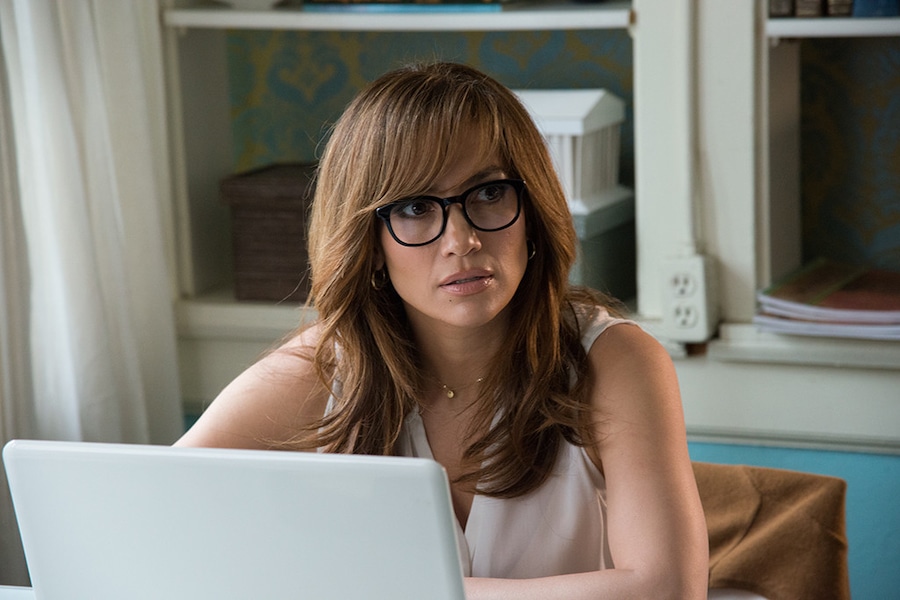 Universal Pictures
The Boy Next Door
The 49-year-old actress falls for a younger man who moves in next door after separating from her husband in this 2015 horror film. Their affair takes a dangerous turn however, and fear enters their relationship out of nowhere.
Article continues below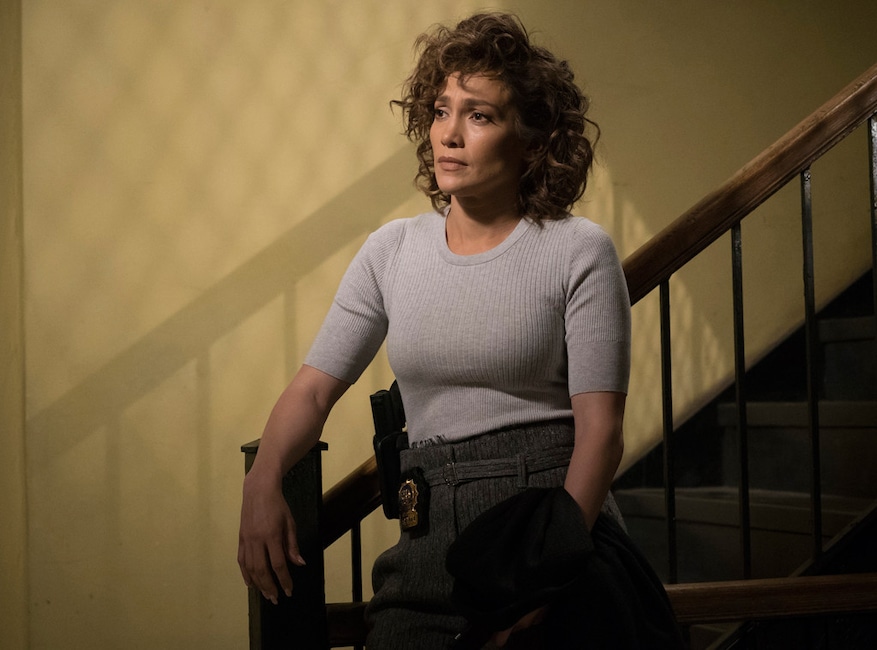 NBC
Shades of Blue
Beginning in 2016 to 2018, Lopez played Harlee Santos on the NBC drama, Shades of Blue. Her character was a single mother and police officer in New York who worked as a part of the FBI's anti-corruption task force while dealing with her own issues, both personal and financial.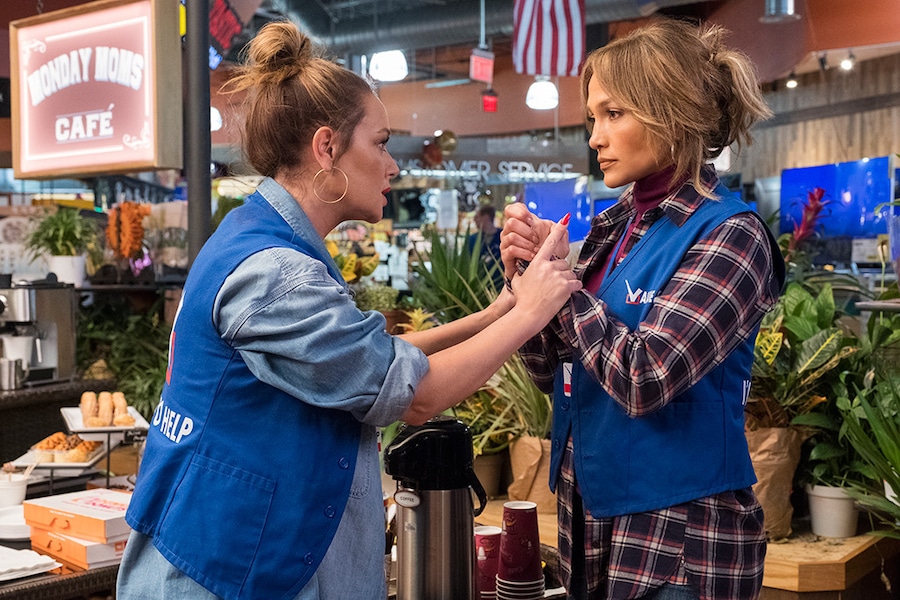 STX Entertainment
Second Act
In the 2018 comedy, Lopez plays Maya, a woman who decides to reinvent herself from a big box store worker to a lady who can rock Madison Avenue based solely on street smarts…and with the help of a Facebook/resume mistake.
Barbara Nitke/STX Films
Hustlers
In 2019, Lopez played veteran stripper Ramona Vega in the crime drama Hustlers. The film followed a group of NYC strippers as they stole from stock traders and CEOs following the 2007-2008 financial crisis. J.Lo's impressive work in the movie resulted in a Golden Globe nomination for Best Supporting Actress.
Article continues below
Do you have a favorite J.Lo movie? Be sure to let us know!
You can also watch the films anytime online here!
Source: Read Full Article