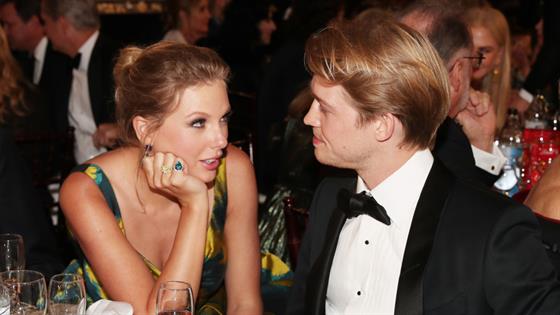 Couples that quarantine together, stay together!
We know, we know. Taylor Swift and Joe Alwyn love to keep their relationship on the private side. But earlier this week, the English actor inadvertently confirmed that he is in quarantine with his girlfriend by posting photos of what appear to be Taylor's cats.
The social media posts made it clear to Swifties that Joe is spending some quality time with his leading lady during the Coronavirus pandemic.
At the same time, it also offered a rare glimpse into the many milestones these two have experienced as their love story continues to grow away from the spotlight.
Before COVID-19 adjusted so many people's lives, Taylor and Joe celebrated the 2020 Golden Globes together. They also enjoyed a private trip to the Maldives on New Year's Eve where sparks had to fly.
Since the couple's relationship first made news three years ago this May, we wanted to compile the famous duo's biggest milestones.
Take a trip down memory lane and relive this special romance in our gallery below.
Getty Images
May 2017
Reports surface that superstar Swift is dating British actor Alwyn. However, the couple is rumored to have been together since the fall of 2016.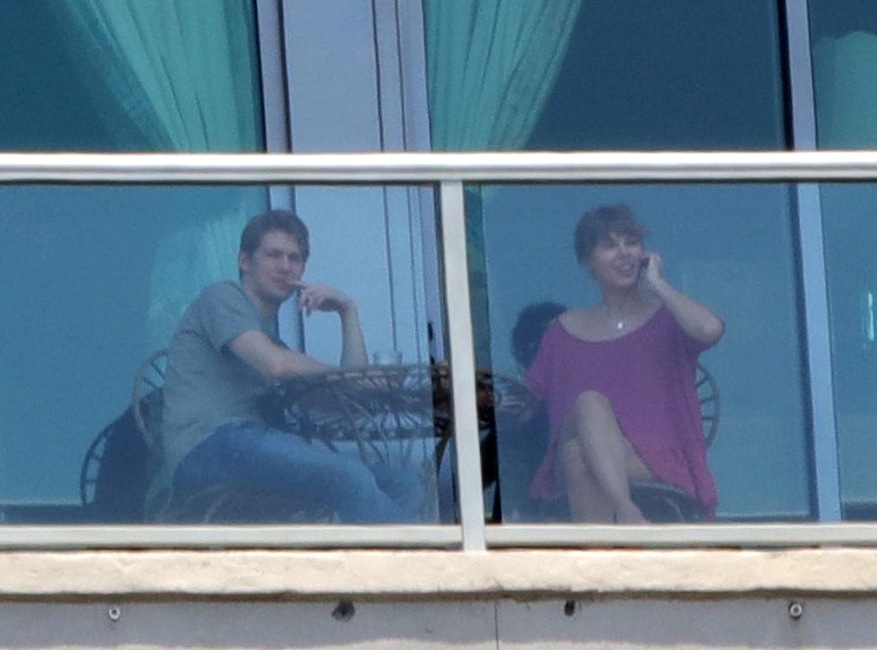 Splash News
June 2017
Alwyn and Swift are photographed enjoying the view from a balcony in Nashville.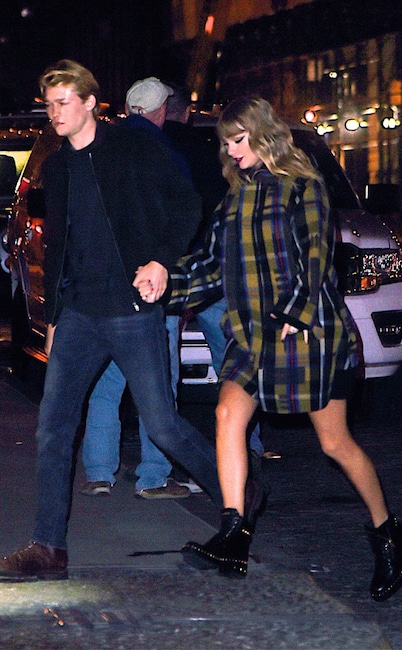 Gachie / NPEx / Splash News
December 2017
The couple holds hands as they return to her New York City apartment following her performance at Jingle Ball.
Article continues below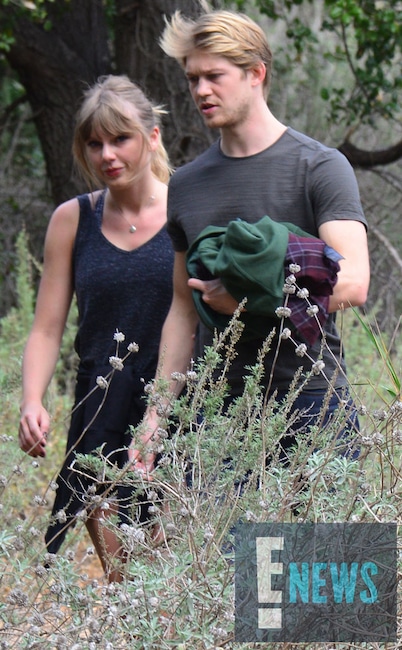 Golden Eye/London Entertainment/Splash News
March 2018
Swift and Alwyn are spotted on a hike together in Malibu. The "End Game" singer can be seen wearing her necklace with a "J" initial on it.
SBMF / BACKGRID
July 2018
The gorgeous duo enjoy a romantic walk on the beach in Turks and Caicos.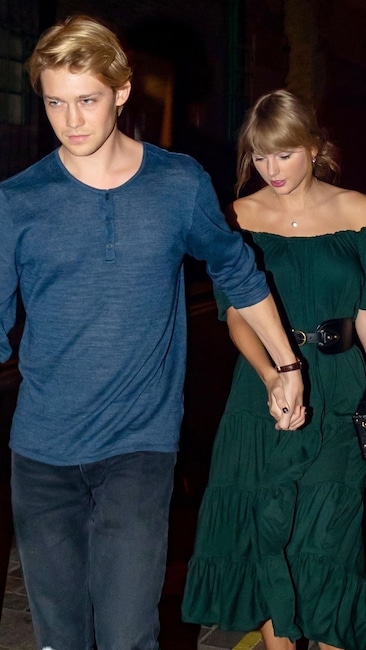 BACKGRID
August 2018
The Favourite actor and his leading lady are spotted dining at British steakhouse Hawksmoor in Covenant Garden.
Article continues below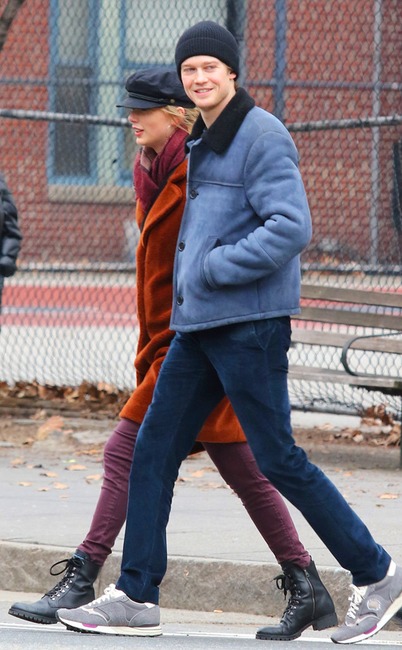 LRNYC / MEGA
December 2018
Baby, it's cold outside! The couple strolls around New York City ahead of New Year's Eve.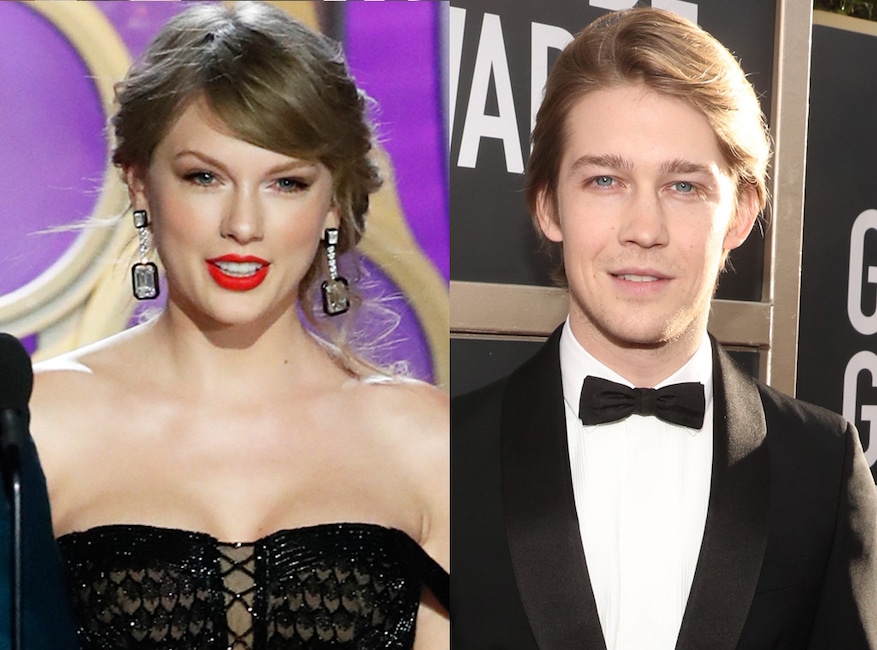 Paul Drinkwater/NBCUniversal via Getty ImagesTodd Williamson/NBC/NBCU Photo Bank
January 2019
Swift surprised everyone when she presented at the 2019 Golden Globes in January. She was also in attendance to support Alwyn, whose film The Favourite was nominated at the ceremony.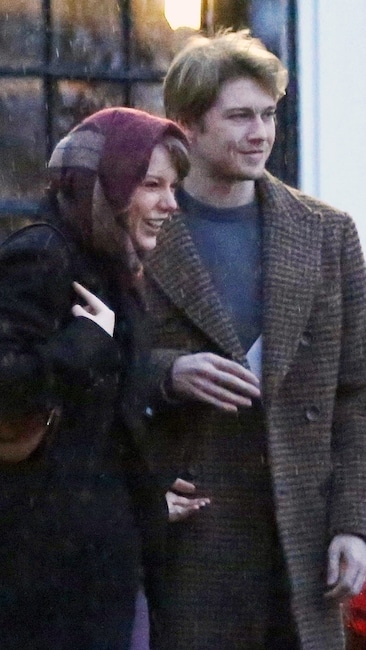 RJK / BACKGRID
February 2019
Can't rain on their parade! Swift smiles while leaving The Spaniards Inn with her actor beau.
Article continues below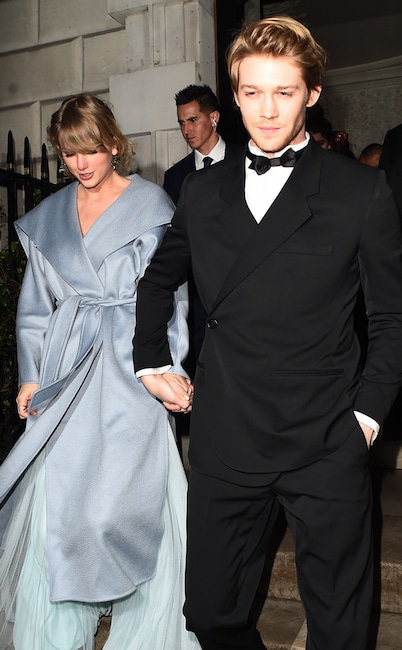 Splash News
February 2019
Swift and Alwyn have a glamorous night out after the 2019 BAFTA Film Awards.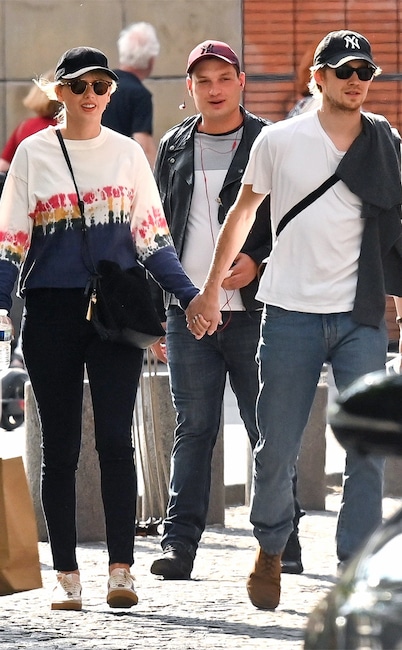 Best Image / BACKGRID
May 2019
You can't spell "romance" without "me!": The duo hold hands while strolling through the streets of Paris.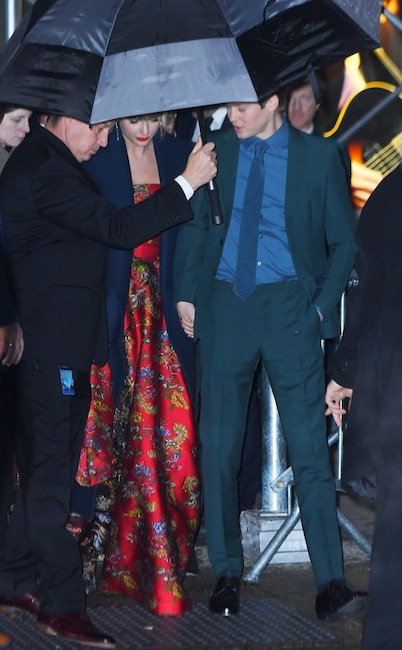 JosiahW / BACKGRID
December 2019
The actor once again proves he's her No. 1 fan after attending the Cats premiere together.
Article continues below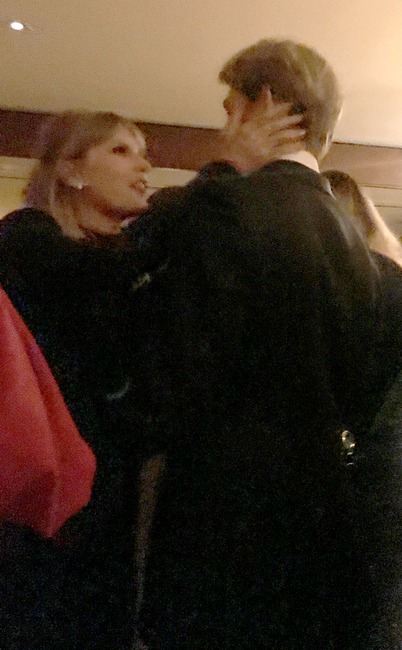 Coleman-Rayner
January 2020
After Taylor celebrated her nomination for Best Original Song at the 2020 Golden Globes, the singer kept the fun going by attending the Creative Artists Agency's after-party at the Sunset Tower Hotel with Joe. "They looked inseparable and really in love," an insider shared with E! News. "Taylor had her arm on Joe, and she leaned in to kiss him several times."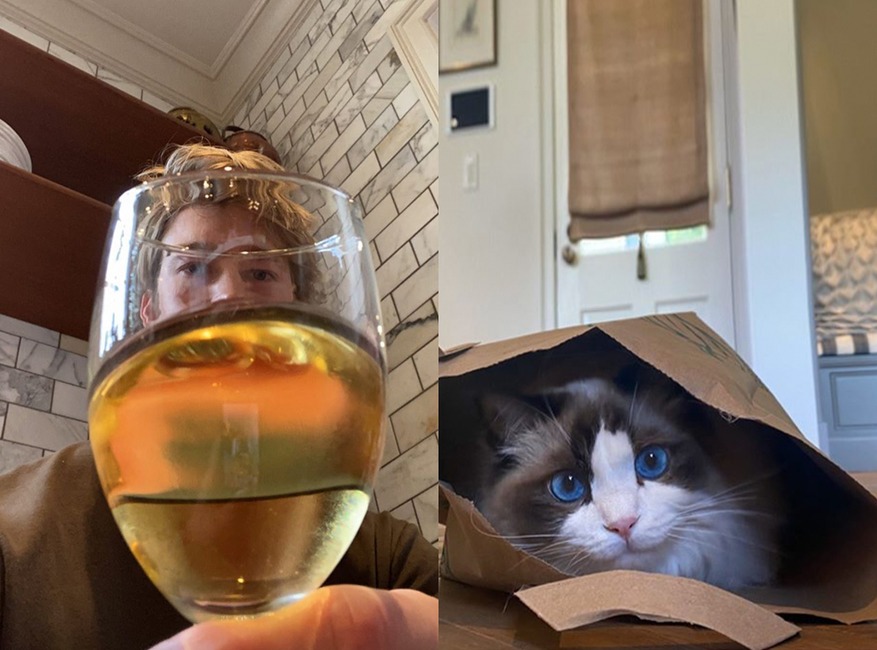 Joe Alwyn / Instagram
April 2020
In the middle of the Coronavirus pandemic, Joe confirmed he was in quarantine with Taylor thanks to a social media post. The English actor took to his Instagram Stories to share a few adorable cat photos—and yes, they totally look like Taylor's fur babies. Mystery solved!
Daily Pop returns Monday, May 11 at 12:30 p.m.!
Source: Read Full Article