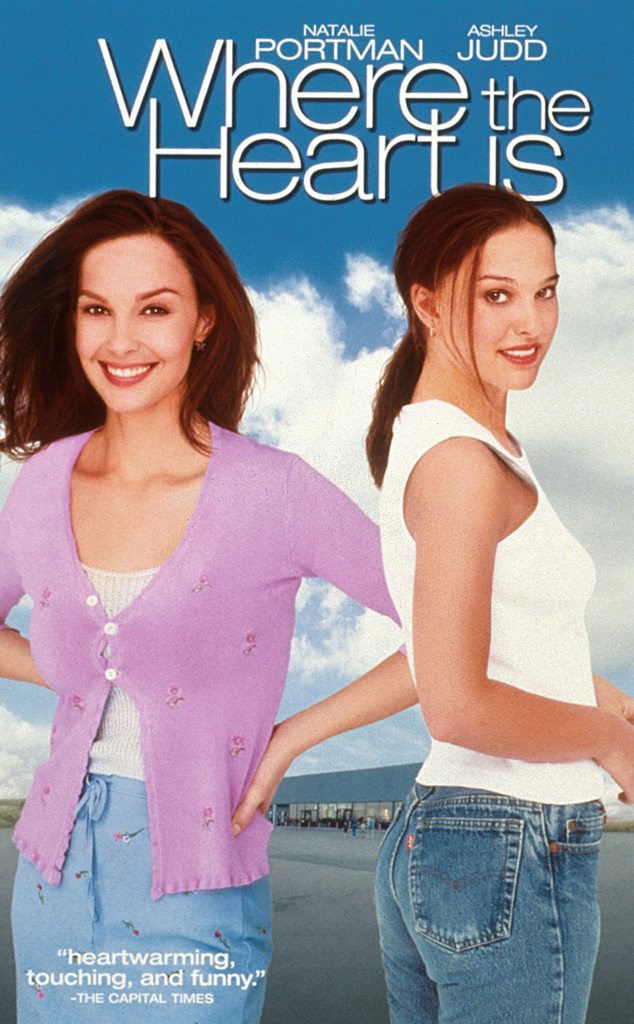 Auto Images/ZUMAPRESS.com
Novalee Nation went viral before anyone even knew to call it viral.
The pregnant teenager played by Natalie Portman in the 2000 film Where the Heart Is (based on a 1995 novel that took off with Oprah's Book Club endorsement) becomes a media sensation after her lousy boyfriend strands her at an Oklahoma Walmart and she—down to her last $5—decides her best option is to just stay put.
Ever wish (in normal times, that is) that you could just live inside your favorite superstore, since you seemingly already spend half your time there…? Anyway, Novalee doesn't want to actually live at Walmart, it's a situation borne of desperation, but the people she meets at the store (and the media attention she gets after giving birth there) eventually put her on the path to a new life.
As it turns out, becoming "Wal-Mart Mommy" has its perks.
Where the Heart Is—which unfolds in the vein of tear-jerker comedy-dramas like Steel Magnolias, Fried Green Tomatoes and Boys on the Side—doesn't hit all of its marks, but at the same time, much like a Walmart, there are worse places to lose yourself for two hours.
And quite the lineup of actresses assembled for the film, which hit theaters on April 28, 2000. While naturally there are some key romantic entanglements that help make this cinematic world go 'round, at the end of the day this one's all about the sisterhood:
Suzanne Tenner/Wind Dancer/Kobal/Shutterstock, Joe Scarnici/Getty Images for Audi
Natalie Portman
She was only 18 when she shot this (her only screen appearance in 2000 before she took a break to enroll at Harvard), but was already a huge star, thanks to her breakout turn at 12 in The Professional and her role as Luke and Leia's mother Padmé Amidala in Star Wars: The Phantom Menace, the first of three movies that would lead to her falling for Anakin Skywalker before his turn to the Dark Side.
Portman would explore the dark side herself as a stripper with many secrets in Closer, for which she received her first Oscar nomination, and in her pirouette in Black Swan as an aspiring ballet star whose ambition and insecurities inevitably drive her mad, the part that earned her a Best Actress Oscar, a Golden Globe and all the other spoils of awards season. She was also nominated for Best Actress for her spot-on turn as widowed first lady Jacqueline Kennedy in 2016's Jackie.
Also a producer, director (A Tale of Love and Darkness), and a committed environmental and animal rights activist, Portman carved out the time to marry dancer and Black Swan choreographer-actor Benjamin Millepied and have two children, son Aleph and daughter Amalia. She most recently played an astronaut having major trouble readjusting to life on Earth in Lucy in the Sky and is set to return to the Marvel Universe in Thor: Love and Thunder.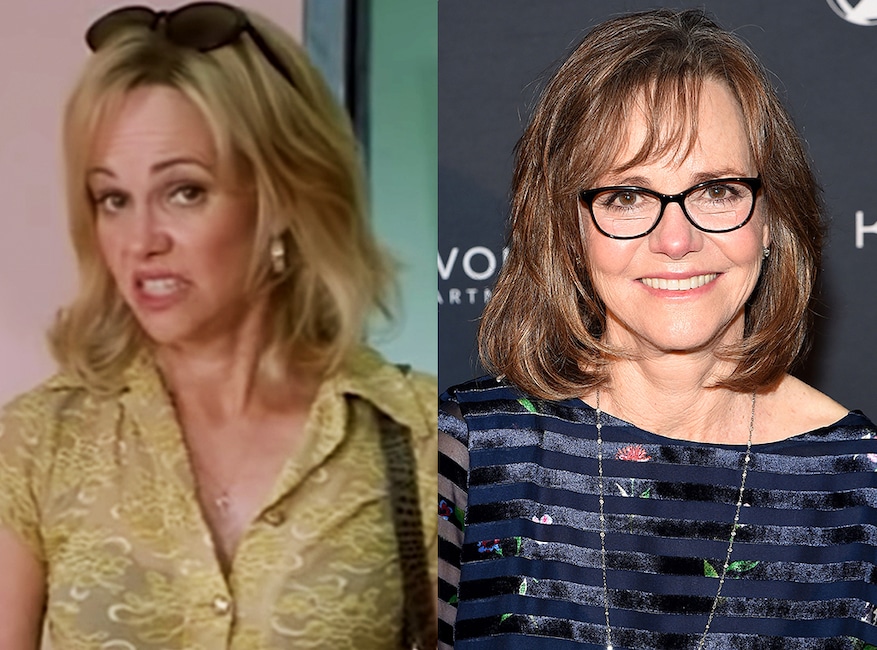 Twentieth Century Fox, Jamie McCarthy/Getty Images
Sally Field
The two-time Oscar winner turned up briefly as Novalee's conniving estranged mother, Mama Lil, who's nothing like the delightful, endlessly supportive moms Field had played in Steel Magnolias, Mrs. Doubtfire or Forrest Gump.
But what else is there to say about national treasure Sally Field? From 2000 until 2006 she had a recurring role as Maura Tierney's mom on ER; she was the matriarch of a devoted dysfunctional family on Brothers & Sisters, which ran for five seasons on ABC; she played Aunt May to Andrew Garfield's Peter Parker in The Amazing Spider-Man and its sequel; was nominated for another Oscar for her turn as first lady Mary Todd Lincoln in Lincoln; got ever so much buzz for the indie comedy Hello, My Name Is Doris; and then co-starred in the Netflix series Maniac and is on the new AMC mystery series Dispatches From Elsewhere, which was created by Jason Segel and just premiered in March.
Field also wrote a very revealing bestselling memoir, In Pieces.
Suzanne Tenner/Wind Dancer/Kobal/Shutterstock, Charles Sykes/Bravo/NBCU Photo Bank/NBCUniversal via Getty Images
Stockard Channing
As Sister Husband, who helps Novalee get back on her feet, the star of Grease and Six Degrees of Separation was taking a break from playing first lady Abbey Bartlett on The West Wing.
A prolific star of stage and screen, the Tony and Emmy winner (twice in 2002, for The West Wing and her turn as hate crime victim Matthew Shepard's mother Judy in The Matthew Shepard Story, which aired on NBC) most recently played Julianna Margulies' opinionated wine-swilling mother on The Good Wife and appeared on Difficult People and The Guest Book.
Channing has been divorced four times, but not since 1988, and has been with partner Daniel Gillham for decades.
Article continues below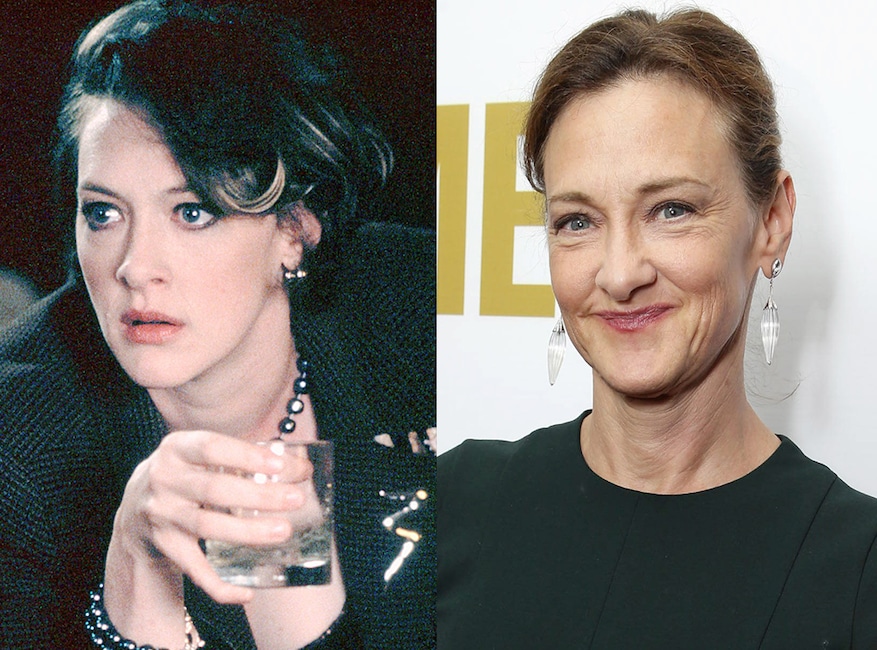 Suzanne Tenner/Wind Dancer/Kobal/Shutterstock, Eric Charbonneau/Invision/AP/Shutterstock
Joan Cusack
One of the most underrated character actresses of our time, the co-star of Addams Family Values, In & Out, School of Rock, Toy Story 2 through 4 (as the voice of Jessie) and several movies with little brother John Cusack (Say Anything, Grosse Point Blank, High Fidelity), Cusack played the music agent who stumbles across Novalee's ex-con ex-boyfriend and gives him a makeover to enhance his career after a song he wrote in jail becomes a hit.
She's a two-time Oscar nominee (for Working Girl and In & Out) and more recently she was nominated for five straight years and finally won her first Emmy, for Guest Actress in a Comedy Series, in 2015 for her turn as Sheila Jackson, on Shameless.
Fun fact: the Chicago native also owns a gift boutique in the Windy City called Judy Maxwell Home.
Cusack has been married to Richard Burke since 1996 and they have two sons, Dylan and Miles.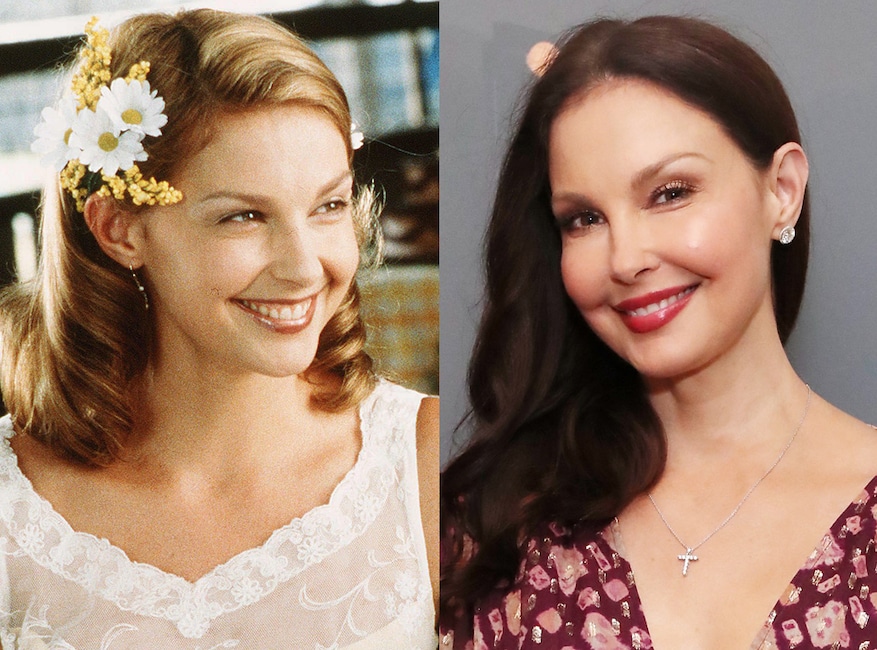 Suzanne Tenner/Wind Dancer/Kobal/Shutterstock, Astrid Stawiarz/Getty Images for Tribeca Film Festival
Ashley Judd
As the nurse who cares for Novalee at the hospital following her less-than-immaculate experience at Walmart, Judd's single mom Lexie Coop keeps getting tangled up with losers but encourages Novalee to set her standards high.
Judd was around the top of her movie star game, having had a run in the 1990s that included Heat, Norma Jean & Marilyn (as pre-movie-stardom Norma Jean Baker), A Time to Kill, Kiss the Girls and Double Jeopardy, and after 2000 continued with Frida, High Crimes, Bug, De-Lovely and more. In the meantime she married Scottish IndyCar driver Dario Franchitti, but they divorced in 2013.
In October 2017, Judd was the first famous name to go on the record and be identified in the New York Times piece that blew the lid off of decades' worth of sexual misconduct allegations against producer Harvey Weinstein. She has since become a face of the #MeToo movement and Time's Up, and when Weinstein was convicted in February 2020 of third-degree rape and criminal sexual acts in the first degree, Judd tweeted, "For the women who testified in this case, and walked through traumatic hell, you did a public service to girls and women everywhere, thank you."
Most recenlty, Judd starred in the 2019 movie A Dog's Way Home and she was in the Twin Peaks reboot on Showtime and the Epix spy drama Berlin Station.
"I had never been to a Walmart before the film, and I fell in love with them," Portman gushed in an interview promoting Where the Heart Is. "They're the greatest places."
As tends to be the case, the destination may end up being secondary to the journey and the people you meet along the way.
Source: Read Full Article