The woman in question came forward on Twitter — and insisted she wasn't a paid plant or writer for the show.
After fist-bumping Harry Styles on "The Late Late Show with James Corden," the only direction one fan was heading was straight toward the ground.
Or at least that's how it appeared in a clip from Thursday's big finale currently going viral on Twitter, showing Styles and a woman apparently named Cyndi having a cute exchange as he walked out on stage before his interview.
Though she went for a handshake, he offered up a fist-bump, which she returned before holding her hands to her chest and then vanishing toward the ground. Though it was unclear what happened to her on the show itself, another video taken by the late show's official Instagram account also showed her appear to collapse, her feet left dangling over the side of her chair.
The video went viral after it was shared on Twitter, with outlets reporting on how the woman seemingly fainted following her interaction with the big star.
As the footage made its way around the internet and onto popular pop culture Twitter account Pop Crave, a woman claiming to be the one in the video reposted it and insisted she did not actually pass out.
"THIS WAS ME AND I DID NOT FAINT," shared a woman named Cyndi. "\I simply gracefully melted into my seat after the man locked eyes w me."
She added, "We locked eyes and I was SAT … ppl thinking I was paid or a James corden writer …literally I f—ing WISH IT WAS JUST MY INITIAL REACTION."
"This is actually so insane like mddhjssjhd," she continued, promising a TikTok video about the interaction will be coming later on her own page.
Styles was one of the many celebrity guests who appeared on Corden's final episode of the late night show. For a full breakdown of his big goodbye, check out the articles below!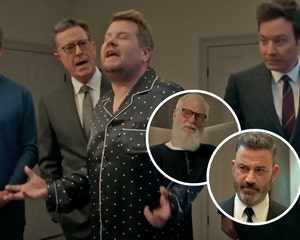 Late-Night Hosts Crash James Corden's Final Episode — Plus, Styles, Ferrell, Biden and More Highlights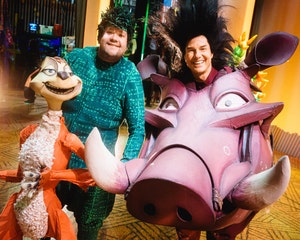 Tom Cruise, James Corden Test Friendship with Real Lion King Performance, Elton John Duet
Source: Read Full Article