Once again, Bravo producer Andy Cohen was ready to dish about the first season of a signature series. This time is was Southern Charm. Cohen did a full evaluation of the young cast, plus shared why he thinks the show has such staying power.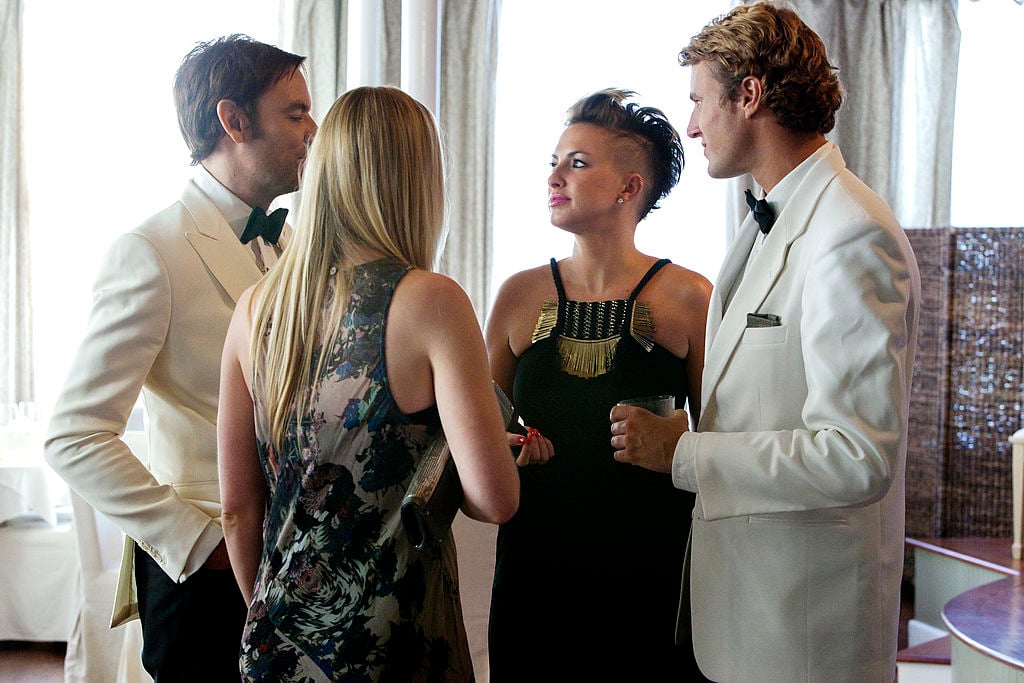 Bravo has been replaying the first season of a number of series. With the pandemic putting productions on pause, the network is using the time to take viewers down memory lane. Earlier this week Cohen couldn't get enough of Vanderpump Rules season one. Now he's in deep with Southern Charm.
Like his commentary about Vanderpump Rules, Cohen remarks about how "young and thin" the cast looks. He also has an especially interesting comment about how Craig Conover looks even better today.
Authenticity has made 'Southern Charm' a great show
Cohen seemed to really enjoy watching the series from his bed and shared why he thinks the series is so good. He witnesses a scene between Whitney Sudler-Smith and Thomas Ravenel. Cohen laughs about how Sudler-Smith gives Ravenel a "0.01% chance of winning elected office," Cohen muses on his Instagram story.
In the moment, it dawns on Cohen why the show has captivated audiences since 2014. "I love this show," he says. "This is a good show. They are all true to themselves which is what makes a show work. I will say."
"And I may be a little delusional," he says but gets distracted by a very young Kathryn Dennis. "Look at gorgeous Kathryn and so young. By the way, T-Rav always very handsome."
Cohen loves the aesthetics
Like his commentary about Vanderpump Rules, Cohen can't help but notice how most cast members have changed over time. He laughs about how Shep Rose is still talking about the same issues today as he was during his first season of the show. "But you know what? I'm still talking about the same issues eight years later too," Cohen admits. "Also, look how thin Shep is. I'm waiting to see what Craigy looks like."
When the cameras get to Conover, Cohen says he's giving his Instagram fans a hot take. "I think that Craig is better looking now than he was when he was young! That's my hot take! He's cuter now. Now Shep on the other hand, I mean Shep is obviously very handsome now. But babyface, thin Shep could get it." Viewers likely remember that Rose and Ravenel were both vying for Dennis' affections during the first season. Plus, she slept with both men too.
Cohen adds while laughing, "They haven't changed that much, to tell the truth." He then loves the next scene where Conover characterizes himself as someone with a job and ambition. "And Shep doesn't look like he's going anywhere soon, he said. "So like, time has not passed in Charleston."
Rose may agree. He responded to Bravo's Instagram announcement about the show marathon. "I was such a Rube back then. Now I'm way more sophisticated…wait. The opposite might be true. 😁," he joked.
Source: Read Full Article