Kris Jenner is one celebrity figure who is not afraid to show each and every side there is to her in public. After all, she has built a brand and an empire around her family's reality television show, "Keeping Up With The Kardashians," in which they show the good, the bad, and the downright ugly in front of the cameras.
But when it comes to "baring it all," Kris always puts her best face forward — with or without any makeup on. In fact, the momager revealed that she is launching her own skin and beauty line during an interview with the Wall Street Journal. "About four or five years ago, I decided to formulate a skincare line … I had some samples made up. So I do have a skincare line that I love that's ready to go," she said.
It makes sense that Kris would start her own line, seeing how she's got so many fans who admire just how great her skin looks, despite all of the daily stress and hustle that she deals with. To see how Kris looks like sans any makeup on, keep scrolling below!
Kris Jenner reveals her real face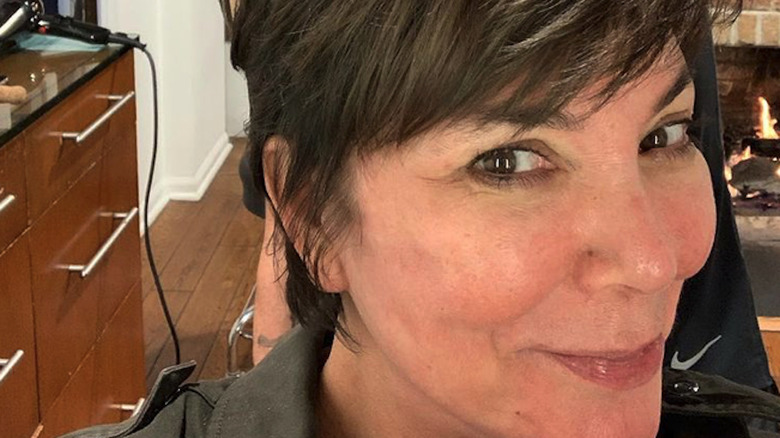 Back in 2019, Kris Jenner shared a photo of herself getting an early morning haircut from her hair stylist, Chris MacMillan. And even at the crack of dawn, the reality television star had no problem showing the world exactly how she looks like when she wakes up in the morning. 
While there are a lot of people who would love to linger a few more moments in bed, Kris is not that kind of person. In fact, Kris is a go-getter from the moment her alarm rings. She told daughter Kourtney Kardashian's lifestyle brand Poosh in an interview, "Like, I'll get up at 4:30 or 5:00 in the morning and jump up, have coffee, check my emails real quick, hop on the treadmill, turn on the news, get caught up with what's going on, so I feel like I've done my cardio, I'm prepared, you know, mentally and emotionally and physically, to go tackle a day."
And while it's clear that Kris loves to feel energized throughout the day and makes it a priority to take care of her health, a lot of people can't help but wonder what her secret is for that morning glow skin. To find out, keep scrolling below!
Kris Jenner's best kept beauty secret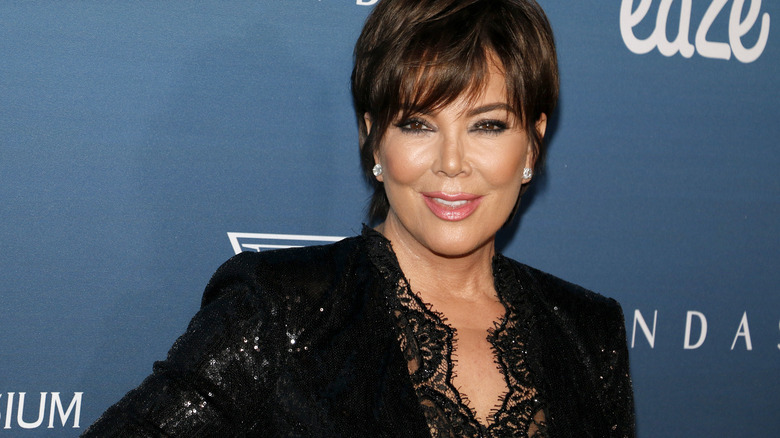 Kris Jenner has kept with the same look (just think Janet Wood from "Three's Company") ever since she became a household name when "Keeping Up With The Kardashians" aired in 2007. But that's not a bad thing at all, as the short, cropped hairstyle has become her signature look. Now as far as her skincare routine is concerned, her fans have been dying to know what she puts on every night to look camera ready by morning. But according to Kris, there's no magic formula. She says great skin starts at a very early age. In fact, she says the earlier you begin a skincare routine, the better.
"I think really good skin starts when you're young," Kris told Refinery29 in an interview. "When I was really young, I realized the value of a super-creamy moisturizer and getting facials from time to time to really help take care of my skin."
As far as what is Kris' favorite moisturizer, she jokes that it's "top secret," but did reveal that she loves Thibiant Beverly Hills New Radiance Optimum Synergy Cream. It retails for $215, but judging by how Kris looks with no makeup on — though keep in mind Kris has also revealed she gets fillers and Botox — many fans would say that it's worth every penny. 
Source: Read Full Article