The April 26 episodeof Killing Eve saw Eve ramping up her efforts to solve Kenny's deathand a fan-favorite moment of herand Villanelle sharing a kiss. There was still bloodshed however, and the brushwith death and its aftermath shook Carolyn—whether she cares to admit it or hideit.
Moving into the May 3 episode, Eve is back to being afraidof Villanelle, but she's dedicated to uncovering what Kenny was investigatingand the details of his murder. Yet, more bad stuff awaits her.
[Spoiler alert: This article contains spoilers for KillingEve episode 4, "Still Got It." Read at your own risk.]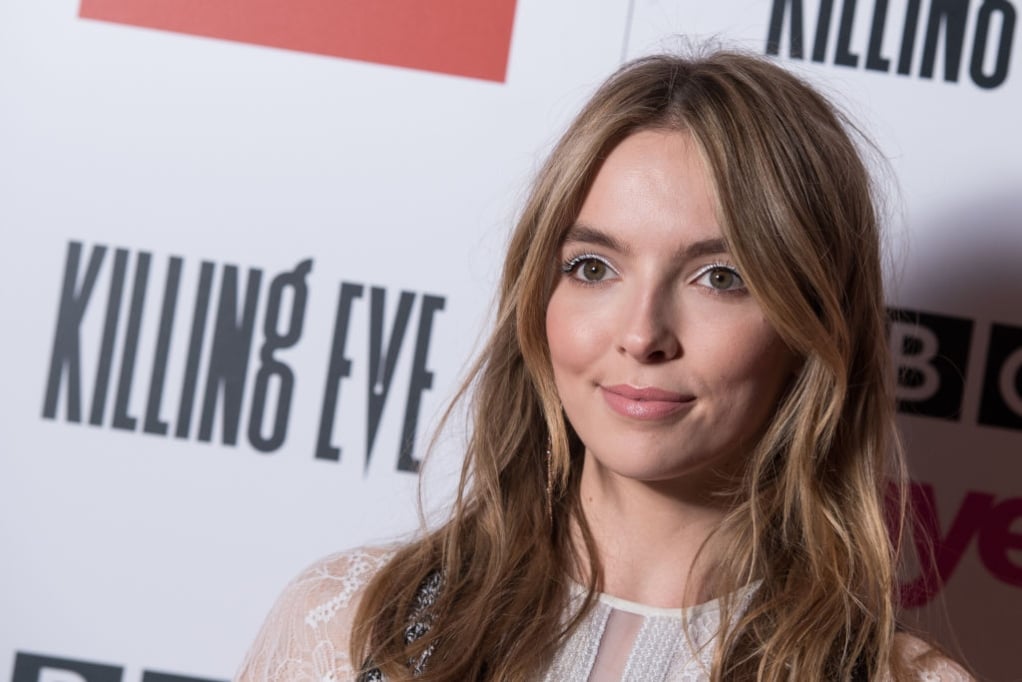 Niko is back
Niko is settled in Poland with a new job delivering bread,and he seems happy hanging out at a bar and staying out of trouble. Back inLondon, Eve is restless. She's been sleeping at the newspaper office, tooscared to stay home with Villanelle out there.
She and Mo are at the desk doing research when she receivesa bakery delivery. It's her birthday! Scared to open the box, she takes it to theroof, much to the chagrin of Kenny's co-workers. She opens it, and it's a cakeshaped like a double decker bus. Of course, it's from Villanelle.
Bear comes up and sees that Eve is upset. He offers to let her stay at his place after telling her she can't sneak around and camp out at the office anymore.
At his house, they share a beer and swap stories about their life choices and feelings of self-loathing. It makes her feel better. At bedtime, she receives a late-night text from Niko; it's a selfie.
Eve takes a trip, Konstantin hires Villanelle
Eve and Mo make progress and come across a photo from 1974 in Russia. It proves Villanelle copied a similar killing style. Their progress is interrupted when Eve receives another text from Niko, but this time it's an invitation to visit.
She leaves the office immediately to go see him and arrives at the farm where she's working. They're about 500 feet apart, but she calls his name and he turns toward her.
Konstantin is in Moscow to spy on his child at school andscoops her up to play hooky. She tells him off and calls him out about his job,saying he only works for himself. His daughter tells him she wants him to havea plan, an exit.
They part ways and he visits the accountant's widow (the victimfrom episode 3). She shares that her husband left a note about a load ofmissing money and some files. It piques Konstantin's curiosity, and he asks aboutthe files while instructing her to go somewhere safe. It's a trick.
Villanelle is alone in her villa baking a cake until Dasha comes knocking. She questions her about her trip to London, and all Villanelle admits is that she saw Konstantin.
Dasha scolds her about getting caught up in nonsense so she doesn't ruin her chances of upward mobility. Dasha has a message from the higher-ups. They want to meet with Villanelle to discuss a promotion, but in the meantime, she has to stay put.
Villanelle decides to go shopping and Konstantin sneaks up onher. They go for a skyride and he shares what he's found about her biologicalfamily. He promises to help, but only for something in return. He sends her tokill the widow.
Niko isn't really back
Villanelle pretends to be the gardener and in a funny scene, gets the hiccups. The woman tries to help her by scaring her, and startled, Villanelle drops the shears.
They play a game of running through the garden while trying to scare each other before the assassin strangles her with a hose. Another off-the-record kill.
In London, Carolyn meets with her MI6 colleague and they agree she can get back to work. On the ride home, she notices Konstantin walking in her neighborhood.
She suspects he went to her house, but her daughter denies anyone came to visit. She and a crying Geraldine share an exchange about Kenny, but Carolyn refuses to crack and says she's doing more for Kenny than she knows.
Toward the end, we see Dasha again, swimming laps and puffing on a cigarrette. A woman from The Twelve approaches her. During a poolside chat, she asks Dasha why Villanelle is still chasing after Eve.
This is news to her, and Dasha offers to kill Eve. She's advised not to and to drive a wedge in between the women instead.
Things switch to Poland, and Dasha is in disguise as an old woman. We learn that in the opening scene of the episode, was in the bar with Niko, snatched his phone, and sent the selfie to Eve.
It was a setup to frame Villanelle. When Eve arrives (from the earlier scene) to see Niko, Dasha sneaks up on him from behind and stabs him in the neck with a pitchfork. Eve is in shock, and so are we. His death is the wedge.
Source: Read Full Article