Season 2 of Legacies was cut short due to the pandemic, so viewers didn't get the musical number they were waiting for. Luckily, The CW show will pick up where the finale left off and give fans those highly-anticipated cast performances. Here's when the Legacies season 3 musical episode will air.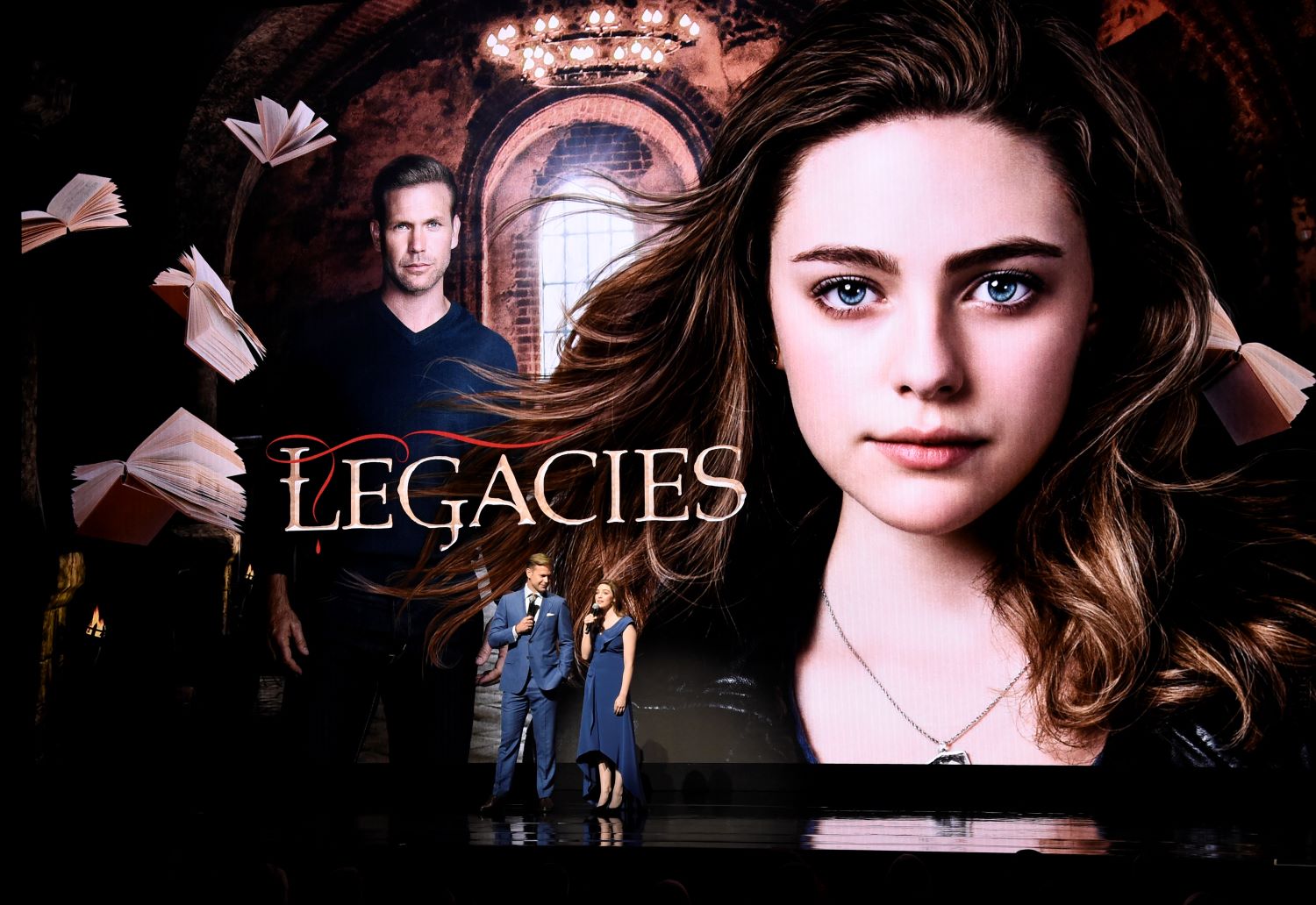 The 'Legacies' cast can really sing
In the season 1 episode titled "We're Gonna Need A Spotlight," a mind-controlling parasite is unleashed on the school. The parasite tries to make the students and staff forget about the threat of Malivore by making them sing and dance.
The episode highlighted the immense musical talents of the Legacies cast. In a behind-the-scenes video clip, Kaylee Bryant, who plays Josie, revealed that the cast sang their own songs.
"There is a lot going on in this episode," she said. "Aria Shahghasemi is singing, I'm singing, Chris Lee is singing, and Peyton is doing spoken word poetry."
Chris De'Sean Lee, who portrays the vampire Kaleb, is an established singer and performer. Before joining the cast of Legacies, he had dual roles as Thomas Jefferson and Marquis de Lafayette in the Chicago production of Hamilton.
The musical episode will honor 'The Vampire Diaries' and 'The Originals'
When talking to TV Insider, Legacies showrunner Brett Matthews explained the series' continuing connection to The Vampire Diaries and The Originals. And he also revealed that the season 3 musical episode would honor some of those shows' legendary characters.
"Julie [Plec] and I worked together on Vampire Diaries for so long, and that show just holds this very special place in our hearts," Matthews said. "It's hugely emotional in terms of the story it's telling but also for us hugely emotional in just getting to revisit those characters."
"We were sending pictures to cast members from the old shows and seeing their reactions," he continued. "It really was a beautiful walk down memory lane. This show would literally not exist without the other shows. It was fun to explore that connection on screen."
So when does the 'Legacies' musical episode air?
The Legacies season 3 musical episode is titled "Salvatore! The Musical." As the third installment of the season, the episode will air Thursday, Feb. 4, at 9 p.m. EST on The CW. According to Matthews, the musical will feature songs written by Thomas Brandon, all of which are performed by the cast.
"That episode is a love letter to our past," Matthews told Collider. "It's where we come from. Seeing characters familiar from other shows in the franchise portrayed by the current show, it's meta in all of the right ways, but it also functions as a true musical — It really is a love letter to the old shows. It's a beautiful thing Legacies is such a fun sandbox that we're able to do something like that without breaking the show."
New episodes of Legacies air Thursday nights on The CW.
Source: Read Full Article