Fans can't wait for more Outlander. Season 5 is shaping up to be one of the best and fans are calling for more. Luckily, we have the latest promo trailer for episode 10 to hold us over for the week. We've broken the trailer down below.
'Bonnet's only a man'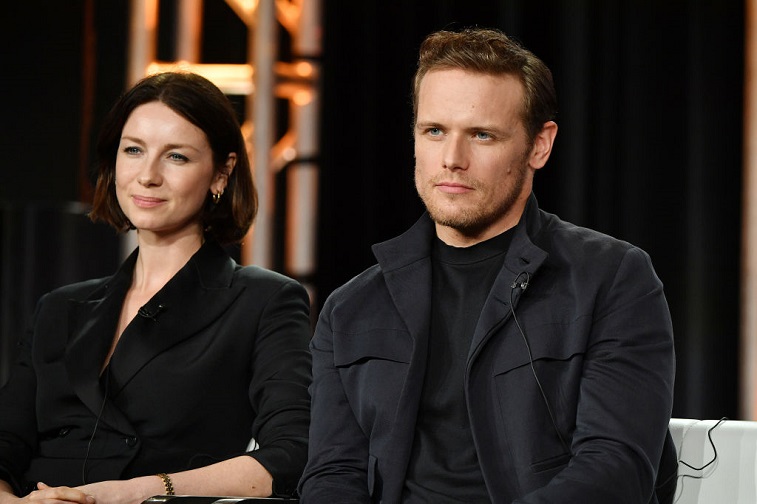 The promo opens with Jamie (Sam Heughan) speaking with hiswife, Claire (Caitriona Balfe). They appear to be discussing Stephen Bonnet (EdSpeleers), the man who raped Brianna (Sophie Skelton), their daughter.
"Bonnet's only a man," Jamie says.
"And nothing more," Claire finishes his thought.
It looks like they will be following through on their planto have a meeting set up with Bonnet to sell Jamie's whiskey. Hopefully they'llbe able to go through with this plan without any snags.
Everyone is getting ready for a fight
Next, we see Roger (Richard Rankin) holding a pistol. "I'venever killed a man or fought in battle. I'm no marksman and only a half-decentswordsman. But he's mine. I will take him," Roger tells Jamie. Clearly, hemeans Bonnet.
It's nice to see this change of heart in Roger. In episode9, he was telling Jamie he wasn't sure if he could do it, but now it soundslike he's found the strength to defend his wife and child.
While Roger speaks, we see a boot stomp on the ground and whatlooks like Claire off in the distance kneeling down. Could that be Bonnet'sboot?
In the next shot, we see Bonnet saying, "Darkness closes in." It sounds like things are about to heat up in the worst way in episode 10. There are numerous shots of men with their guns out pointed at someone. Even Young Ian (John Bell) is pointing his firearm and looking ready for a fight.
'Bri, run!'
It sounds like Bonnet coulddefinitely be after Bri and her child in the next episode. The next shot isBrianna looking terrified on the beach. Claire screams out, "Bri, run! Go!"Brianna looks ready to bolt out of there, but will she stay and fight?
It makes sense considering theseason has been leading up to this. Stephen Bonnet may have finally found Briand it looks like Jamie and Roger could be somewhere else when things actually godown. There was a shot of Ian though, and it looks like he could be in the sameplace. Hopefully that's the case and Bonnet can be subdued.
Fans don't want to see Bonnetprevail or find a way to take Jemmy from Bri and Roger. Hopefully, someone willbe able to stop Bonnet, since it seems like that's what this episode might beabout. There's a lot of foreshadowing going on this season.
Who will be the one to stopBonnet? Hopefully, fans will get much-needed answers in episode 10 of Outlander.Season 5 has been excellent so far and fans would love to see another win forthe Frasers.
Source: Read Full Article