You know you've hit the big time when you have your own cooking show, you also have a daytime talk show, and you've had the former First Lady of the United States on that show.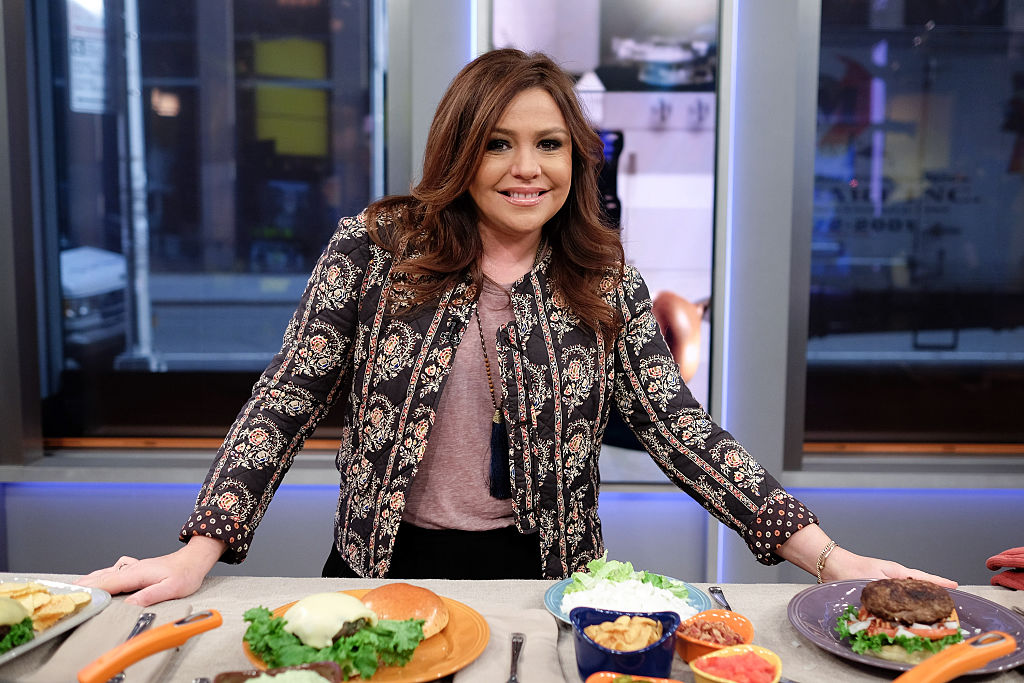 But when do you really know you've made it? When you're an answer on "Jeopardy!," of course.
Rachael Ray has built an empire and a brand
Rachael Ray is the ultimate "in the right place at the right time" person. While conducting a cooking class in an upstate New York shop, she was noticed by a local station, which gave her an on-air cooking segment.
Then, NBC noticed her, and she wound up on Today in 2001.
Food Network got wind of her potential and signed her up with an armful of shows, including her trademark 30-Minute Meals.
Finally, Oprah Winfrey liked what she saw in the 51-year-old, gave her her own daytime talk show and Ray took the ball each time, running. She spoke with Forbes in 2013 about how important it is for her that the people she works with know they are the brand; they're family.
"Everyone that works within our brand believes in our mantra. You don't have to be rich to have a rich life. Our brand is successful because everyone that works with us really believes in that. . . There are friends that have been with the brand since the Food Network that also work within the daytime show, but also work on product. We're a brand that has good longevity and people like to stay because we are run like a family."
Ray's buzzwords have made it into everyday language – and the Oxford Dictionary
Rachael Ray, from day one, has not been shy about coming up with and using her own "language" to describe things. "Yum-O" is a Rayism for 'wow, that's good.' "Delish" can be used alternately with "Yum-O," since they have the same meaning. "Sammie" isn't Ray's favorite singer; it's how she refers to sandwiches.
But of all her catchphrases, the one that has brought her most recognition is "EVOO," which the Oxford Dictionary added to its listings in 2007.
In 2006, Erin McKean, former editor-in-chief of Oxford University Press, presented Ray with a certificate, saying: "We look at thousands of words every year, and very few of them get in. It has to be useful to people, and we see people using EVOO."
She made it onto 'Jeopardy!'
Ray's influence over the world has been made complete this week with her inclusion on the daily game show, "Jeopardy!" She showed up on the board with the answer, "In 2001 this alliterative woman's '30 Minute Meals' premiered with a 30-minute episode about leftovers."
Her response to the honor reveals her refusal to take herself so seriously. She sounds like someone who still needs to be pinched to believe all the great things that have happened in her life.
The Rachael Ray 50 author posted on Instagram, "Did someone order a Daily Double portion of Make Your Own Takeout?? Never thought I'd see the day when this girl is a @jeopardy clue! #Jeopardy @foodnetwork"
Read more: Rachael Ray Enjoys Her Own Pet Foods – 'I Have Eaten It'
Source: Read Full Article