The Challenge is back with Total Madness, and a few well-known veterans are back in the hopes of winning the prize money. Wes Bergmann first appeared on the show over a decade ago, and this season, he teamed up with his arch-nemesis, Johnny "Bananas" Devenanzio.
Devenanzio and Bergmann are typically the heaviest hitters on the show, and they've won quite a lot of prize money. But Bergmann doesn't rely on The Challenge for his paycheck. He's the founding investor in a startup — and he's also noted that the show doesn't pay anyone nearly enough to make a living. Here's what he said on the Bachelor Party podcast.
Some 'Challenge' contestants make more money than others for appearing on the show
There are a few veteran players on The Challenge who've won hundreds of thousands of dollars from the show. Aside from the prize money, though, it seems some famous faces make money just for appearing on the series.
An insider told Us Weekly that some "elite" players can make up to $80,000 just for appearing on the show at all. Other veteran players are more likely to make around $3,000 to $5,000 a week, and rookies get much less. They're likely to make around $1,000 for every week they're on the show.
Cara Maria Sorbello has been on The Challenge for years, and she's one of the strongest female competitors ever to appear on the show. She admitted that the competitors who are only cast once in awhile need other ways of making income. "The ones who don't often get cast can hold down a normal job," she said. And it's no secret that Sorbello makes extra cash through being a social media influencer and pushing her favorite products.
Wes Bergmann is a founding investor in a startup company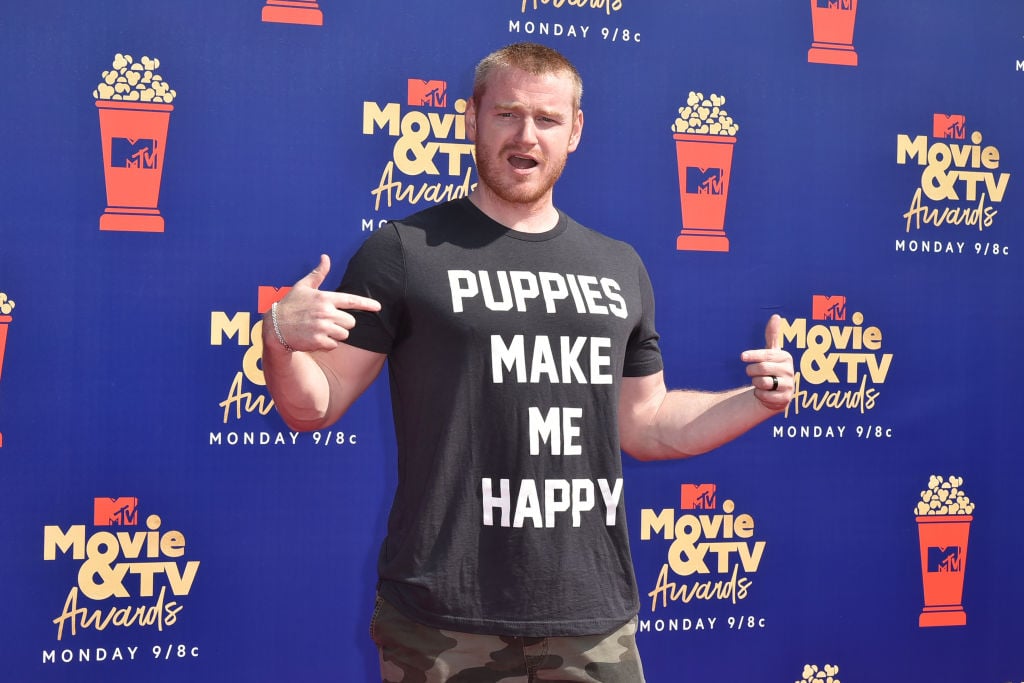 Bergmann is known for getting far in The Challenge. While he's not the biggest physical threat, he's known for his skill at creating alliances and using his social gameplay to get to the end. Even so, he doesn't rely on the show as his main source of income. He has his own investments he deals with, and he seems to be doing quite well.
According to Bustle, Bergmann was the startup investor in BetaBlox. The company touts that it's "one of the largest business incubators in the world. Entrepreneurs that go through our program are statistically twice as likely to stay in business as those who don't." The company was founded in 2012, and since then, it's taken on 10 new startups each cycle for a 5% stake in the companies it helps.
Bergmann seriously believes in the power of BetaBlox. "I don't care about money … but what I do care about is, I want to change the world. I want to create jobs," Bustle notes he told The Pitch in 2013.
Bergmann says the show doesn't pay contestants nearly enough
Bergmann was a guest on the Bachelor Party podcast. He talked about the success of BetaBlox and how it's enabled him to pursue The Challenge for fun with no money pressures.
"BetaBlox provides me the opportunity where I can play this game as a hobby into my adult life. That's the unfortunate situation for a lot of MTV's favorite castmembers is The Challenge doesn't pay enough for it to be a full-time job," Bergmann told Bachelor Party. "And MTV can sit around say that it does all they want. It doesn't."
Bergmann also talked about how he feels lucky to have a job that allows him to continue filming with the show. "And so [the contestants] have to go get real jobs. And those real jobs don't have the flexibility that is required to go film the shows. And so because I have built something that makes it possible to fund my life in a very flexible capacity then I get the privilege of continuing to do The Challenge," he added.
It sounds like Bergmann is game to participate in The Challenge
Check out Showbiz Cheat Sheet on Facebook!
Source: Read Full Article